Consider these updates for a master bath, guest bathroom or a powder room. 
If you have an outdated bathroom that you are looking to update, you have come to the right place.  Here at The Couture Floor Company, we offer services far beyond installing flooring; tackling a bathroom renovation is something that we pride ourselves in being able to offer our clients. 
---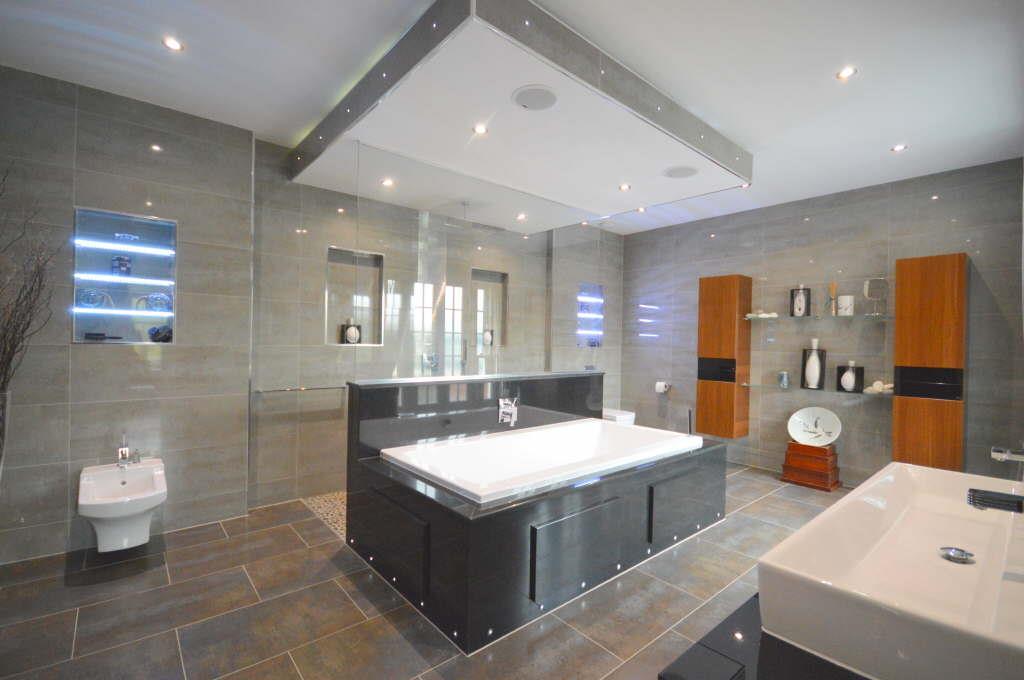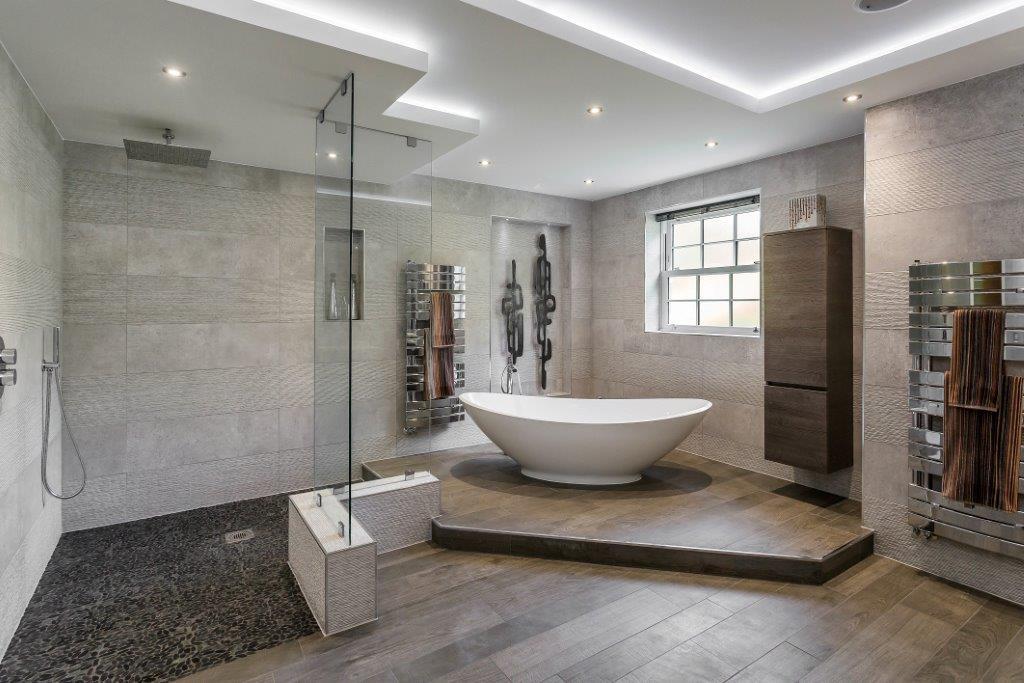 Renovations and updates to consider for your bathrooms that we can take care of for you.
Updating the tile
Tile is the most drastic change you can make to your bathroom and for good reason; tile takes up a good majority of wall and floor space.
 Tile Trends right now –
---
Mosaic tile –
Mosaic tile is the perfect way to add an accent or decorative feature to your bathroom. But don't only use mosaics for accents! Mosaic tile is beautiful as a floor or shower body tile. With so many styles, shapes and colors of mosaic tile, you'll be sure to find one you love.
Wrapping mosaics around the tub –
Tiling around the bathtub can be a great way to add some decorative touches or a nice pop of color; not to mention it's water-resistant qualities are also a bonus.
Geometric Tile –
Geometric shapes are all the rave right now in home decor. From carpet patterns to furniture fabric, it's all about geometrics. It's no surprise this has overlapped into the world of tile! If you want a show stopping, conversation starting type of tile- go geometric.
Arabesque Tile and Trellis tile – 
These two styles of tile are pretty similar. This tile is gorgeous. They come in so many styles, from glass to porcelain to metallic. This tile is a show stopper. This tile is very versatile as well and we can easily see this style of tile being as timeless as subway tile.
Subway tile – 
Classic and elegant, this tile just doesn't go out of style. Many customers are opting for this class bathroom look of the white subway tile with the black borders with a modern flair. If you want to add some major pizzazz to your subway tile, consider installing it in a herringbone pattern (another classic that never seems to go out of style).
3D Tile / Texture Tile – 
If you want tile that on the cutting edge, 3D tile is it. This tile is great as a backsplash, shower body, or accent wall.
Semi-precious tile – 
Onyx, Amethyst, Agate, if you want a tile that will take your guests' breath away, this is it. The beauty of this tile is that it is great as a countertop as well!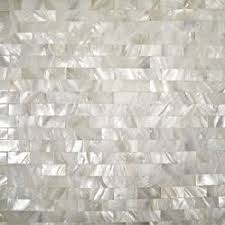 Mosaic Tile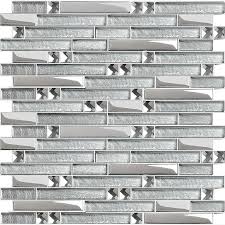 Mosaic Tile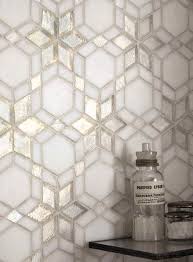 Geometric Tile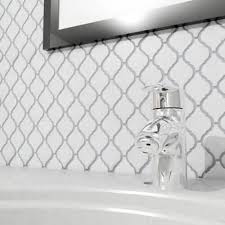 Arabesque Tile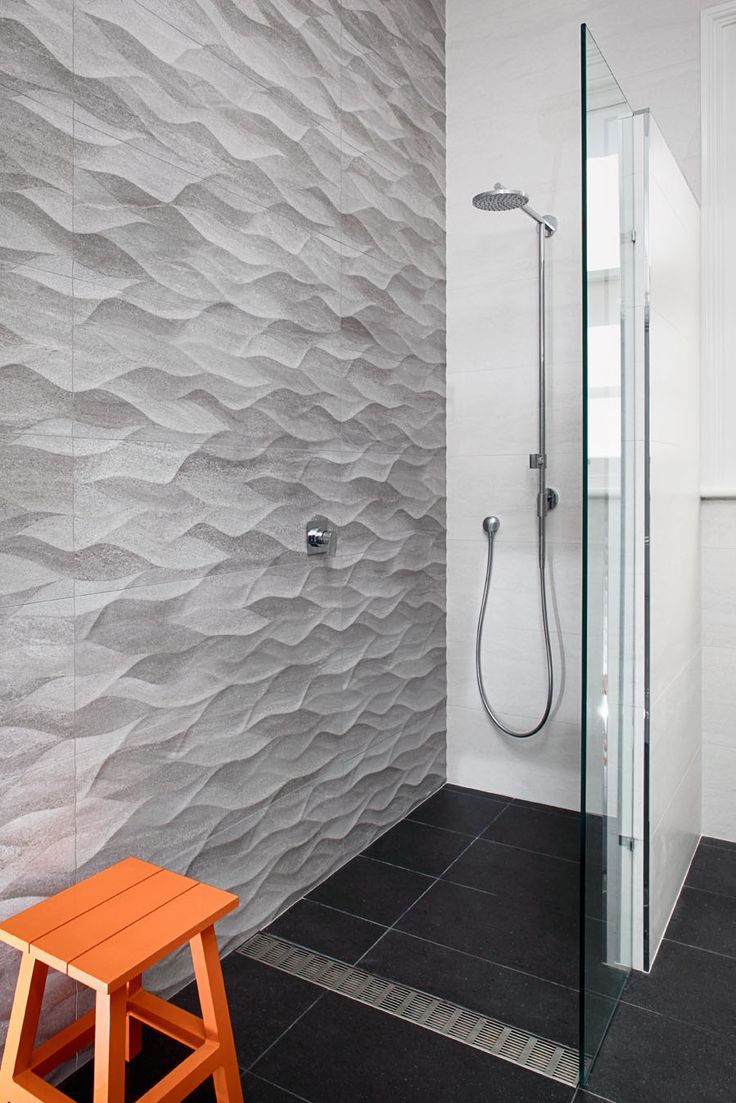 Textured Tile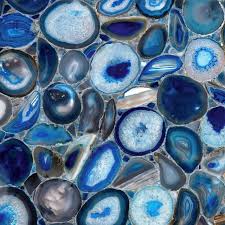 Semi-precious Stone Tile
Changing the vanity
A new vanity can tie in everything. When considering a new vanity, think about what purpose is it going to serve. For example, do you need lots of storage space? If so, you'll want a vanity with lots a drawers and good counter space. And on the topic of counter space, do you want to sacrifice counter space for a double sink? Or is your bathroom a smaller space? We can help you look at and discuss some types of vanities and what will work best for you.
Open Concept Vanity – 
If your bathroom is on the smaller side but you need the storage and counter space, consider an open concept vanity(like pictured below), and using storage baskets/bins to store items and decorate the vanity. This will make your space feel more open as opposed to using a bulkier vanity set that can enclose the space.
Floating Vanity / Wall Mounted Vanity – 
Increasing in popularity, floating vanities are a great choice from both a design and storage concept. With many different sizes and storage options, you'll be sure to find one that optimizes your space and overall need. Some have drawers for storage while others do not, but since they are floating, you can utilize that empty space with storage bins all the while keeping the space open.
Pedestal sinks – 
These sinks are beautiful although completely lack in any kind of storage and counter space. But with that being said, can allow enough room for a small cabinet close to the proximity of the sink.  Pedestal sinks are a great way to add that vintage feel with a modern flair.
Medicine Cabinet / Mirror
Often times, the medicine cabinet will have a double function as the bathroom mirror. Mirrors have the capability of making a space feel larger. If square footage is lacking in your bathroom, choose a mirror that helps make the space feel bigger. Don't be afraid to install a full wall mounted mirror. If storage if your main priority, standing cabinetry may be the right choice.
New toilet
Toilets have come a long way in recent years. Many manufactures have updated their toilet designs. More so than designs, newer toilets have water saving capabilities. There are a few different flush options as well. Nothing screams "Beautiful, clean bathroom" like a brand new sparkling toilet.
Replacing Faucets and Shower Heads
There are many different types of shower faucets. With so many options and styles, choosing the right one is very personalized. 
Single handle faucet controls are very popular. They are very easy to use as one handle control the hot and cold water.
Double Handle (Two handle) Faucets controls. For shower bodies, single handle controllers are more popular. However, for bathroom sinks, the double handle is still leading in popularity. However, you can use which ever you want for the shower and sink.
Shower heads. The list is endless. You can choose a waterfall shower head, or an extendable shower head, an LED light shower head, a double, triple or quadruple shower head! You can choose square or round shaped. There are literally many different options.
The best thing to do to narrow down your selection is figure out what you want to spend and what you need the shower head for. Do you have pets that you need to bathe and thus need an extendable shower head? Do you want the laps of luxury with a waterfall shower head? We can help you determine what is most practical and then you can check out your local hardware store to choose the best faucet and shower head for your needs.
We do suggest matching the shower and sink faucets and controllers finish. Meaning, if you have a stainless steel sink faucet, it's a good idea to have stainless steel shower and bath faucets to compliment one another.
Lighting
Bathroom lighting is everything!  Just think about how many women apply their makeup in the bathroom, and all the men who shave – Who wants to miss a spot? Light fixtures are very important. Make sure you choose a fixture that compliments your design idea. It's a good idea to put some thought into lighting. Something to consider is how much natural light your bathroom already receives and go from there.
Shower Doors
Installing a glass shower door and getting rid of the old shower curtain-  A glass shower door can be a great addition to any bathroom.   Not only does it help keep water where you want it better than a curtain, but it can add a more luxurious look to your bathroom as well.
Separate Walk-In Shower and Tub
If you have the square footage, consider installing a separate shower stall, and updating your bathtub. Free standing tubs are very trendy.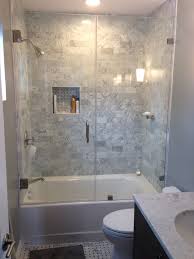 Glass shower doors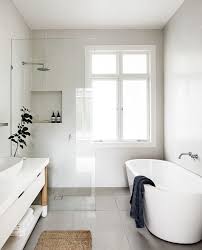 Separate walk-in shower and Tub
The resale value of having and updated bathroom is great. There are a lot of moving parts when renovating a bathroom and often times, potential buyers feel overwhelmed by taking on a bathroom renovation.
A few key points to think about before starting a bathroom renovation:
How deep do you want to get into renovating? Are you looking for a few cosmetic updates, or do you want an entirely new bathroom?
What style do you want your bathroom to be? Do you want a classic white, possibly modern vintage, or do you want an earthy feel?
How do you want to utilize the space? Do you want a separate shower and tub, maybe a sauna? Do you want you want lots of storage or a more open concept?
Type of tile. This goes along with style. Are you looking for a geometrical shaped tile, or a classic subway?
Budget. Bathroom renovations can be as simple as a paint job and new fixtures to a gut job and complete remodel. Depending on what you're looking to spend will help your contractor determine what can be done.
As always, Don't forget to seal the grout.