We often are asked "what is the difference between a sand and refinish vs. a screen and re-coat on my floors?" The difference is what each is. A sand and refinish will sand the floors down to the raw hardwood. While a screen and re-coat will only take off and abrade a layer of polyurethane. This post goes into further detail about the differences of each and what a sand and refinish is good for and what a screen and re-coat is good for.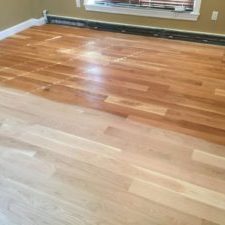 Water-Popping hardwood floors is an extra step taken during the sanding and refinishing process. It is often referred to as grain popping or popping the grain. It is done by applying a thin even layer of water onto the hardwood. The result of water popping is a deeper color stain plus a more even application of the stain. 
Maple Hardwood flooring is a beautiful flooring choice for your home.  The species most often used for flooring is Hard Maple. The sapwood is a beautiful cream color while the heartwood has deep brown and red tones. There are different grades of maple that we discuss in this blog post.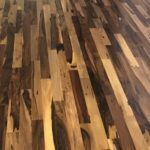 A beautifully durable high color contrast exotic species hardwood. Brazilian Pecan is sure to grasp the attention of everyone that sees it. This hardwood choice would be a great floor, accent wall or furniture piece.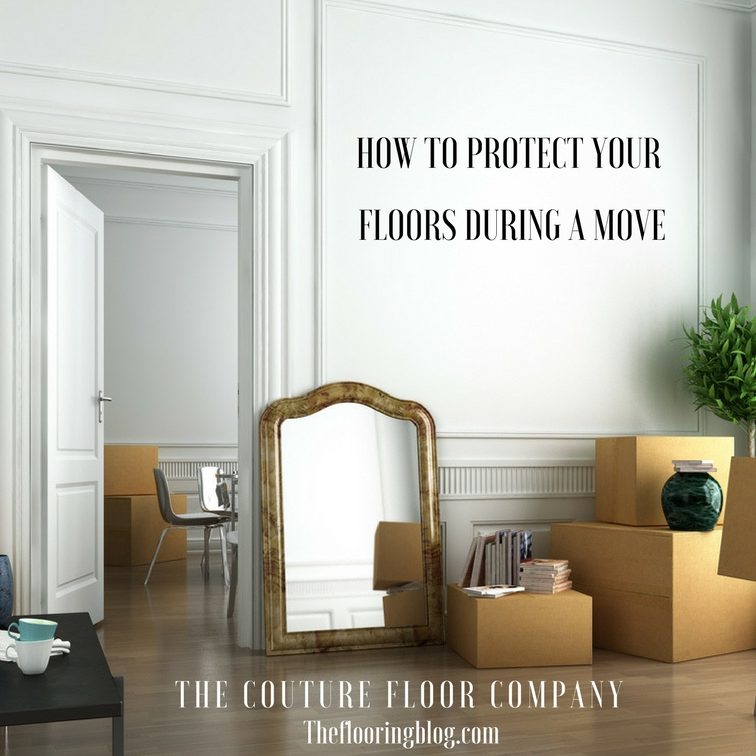 Moving can be a stressful endeavor. From trying to keep all your belongings organized to unpacking and acclimating to a new home, moving just isn't fun- especially moving in the cold winter months of New York or rainy seasons of the South.
One of the many goals during a move is to not damage the home your leaving and the home you are moving into. Your flooring is most susceptible to damage during a move because of all the traffic it is receiving. The points below will help minimize the abuse your flooring will take during a move. It is very important to protect your floors during a move for many reasons.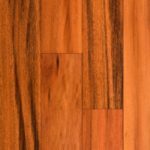 Known for its luxurious reputation, Brazilian Cherry flooring is absolutely beautiful. For a number of years, Brazilian Cherry flooring was considered one of the most high-end floors that could be installed in your home.  The deep, rich red tones, natural luster and clean, delicate grain pattern made it obvious that it belonged under the category of "high end."  Although the popularity of Brazilian Cherry has declined in the more recent years, mainly due to new advances in stain colors, like all the trendy grey we've seen in the past few years, its high-end stature remains the same.  For those who want a true look of class and luxury in their home, Brazilian Cherry is the way to go.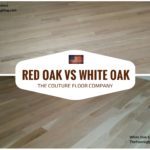 Hardwood flooring is a classic flooring option that is elegant in design, timeless, has a great return on investment, it is the most popular flooring choice. It doesn't seem like its popularity is diminishing either. Within the last few years, there's been an uprising trend in adding hardwood to the kitchen and bathrooms to match the rest of the home.  The two most popular hardwood flooring used is White Oak and Red Oak. Let's discuss the difference between them…
"We are a participant in the Amazon Services LLC Associates Program, an affiliate advertising program designed to provide a means for us to earn fees by linking to Amazon.com and affiliated sites."
Call us today for all your flooring and remodeling needs
1-855-914-TCFC
thecouturefloorcompany@gmail.com
Click the button below to see our company's main website;
You'll be able to view some of the many different types of hardwood flooring available to install in your home.
In addition to that, you can learn about different exotic and specialty hardwood flooring species and see just how couture your new floor can be!