Botanical Name:  Astronium fraxinifolium

Janka rating of 1850-2160 (depending on it's origin)

Grown in South America- Brazil, Paraguay, Uruguay and Peru.
Brazilian Koa wood, most commonly referred to as "Tigerwood," was nicknamed after its beautifully contrasting graining, but more specifically its bold stripes which mimic that of a tigers.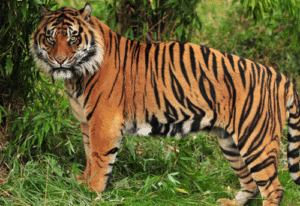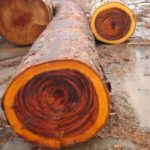 Tigerwood has a generally tan to moderately brown color with warm orange and red undertones which, like most woods, will darken over time, becoming a deeper reddish-brown color.  The unique striping of this beautiful hardwood has mostly rich, deep-brown tones, which is why this distinct graining stands out so much.  The striping contrasts the main color of the wood at a phenomenal degree.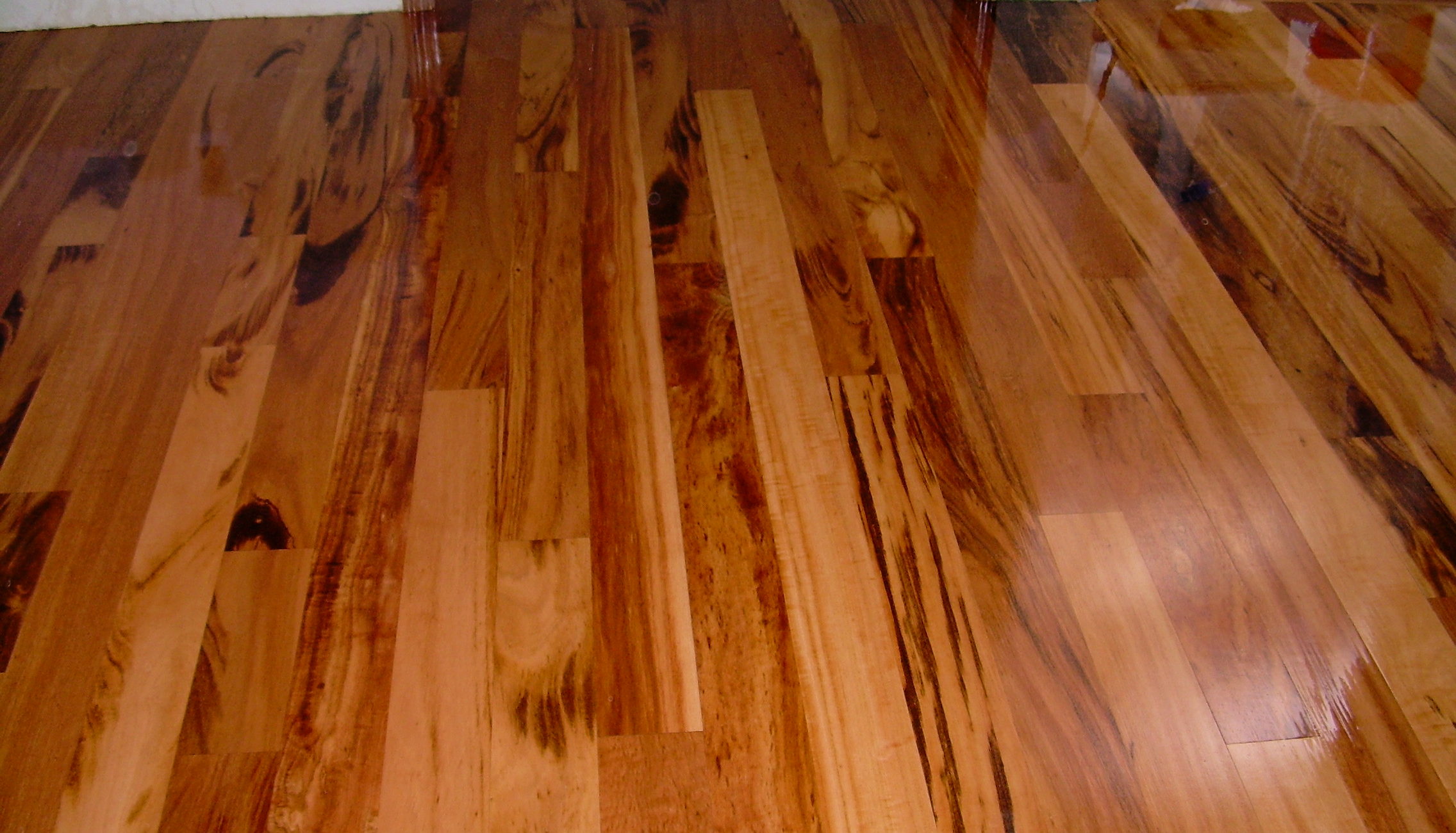 Brazilian Koa/Tigerwood is truly, a naturally remarkable hardwood species.  Don't get confused with other woods being named "Tigerwood," there are a few different kinds, all in the same genus.  But some of the other species, even though they may have the same or similar appearance to Brazilian Koa, don't hold the same Janka rating, and are a bit softer.  Regardless of the specific Tigerwood Species, you can rest assured that these hardwoods are durable, stable, and much more dense and hard than traditional American Oak, making it a great application for any home.  Tigerwood is known to resist shrinkage and movement, once dried and properly acclimated, which means less gaps and spaces over long periods of time from expanding and contracting.  Due to it's density, Tigerwood will withstand daily wear and heavy foot traffic exceptionally well, and having as much variation in its appearance, means that even if you have big and heavy furry friends at home, this wood will hide scratches pretty well too.  Another appealing feature of Tigerwood is it's natural luster.  Depending on the way the wood is sawn, it shows higher or lower degrees of luster, which has been said to resemble a metallic/oily appearance.  Also, there's never any need to stain this beautiful material, it's natural color variations are one of the reasons why it's so sought after, other than it's hardness and stability qualities.
Not only is Tigerwood a great choice for interior applications, but because of it's natural resistance to rot, decay and the growth of mold and fungus, this dense wood is very often used for exterior applications as well.  You can find it as decking, building material, and even siding on commercial buildings.
It wasn't until the early 1900's when the use of Tigerwood came to the United States and became more common.  It started out being used mostly for instruments like violins and pipe organs, then went on to become greatly used for outdoor applications like decking, outdoor furniture and even boats, due to its water-resistant properties.  Today, you can find the use of Tigerwood in multiple applications, but when it's used as solid flooring, you can't go wrong.
Installing any species of solid hardwood is always an investment, and everyone wants that investment to last for the life of their home, so why not choose a species that known for it's durability and stable qualities?  Choosing an exotic hardwood that is not only stunning in its appearance, but is known to be durable and last  the test of time is a smart investment.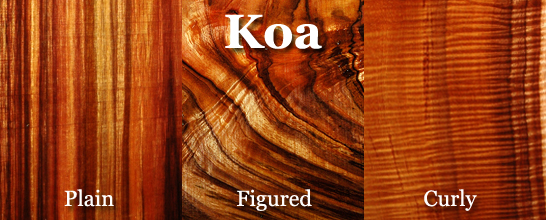 Brazilian Koa-Saw cuts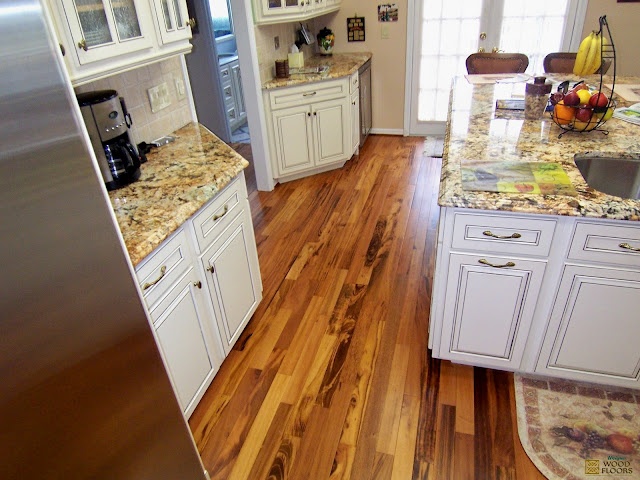 Brazilian Koa/Tigerwood Flooring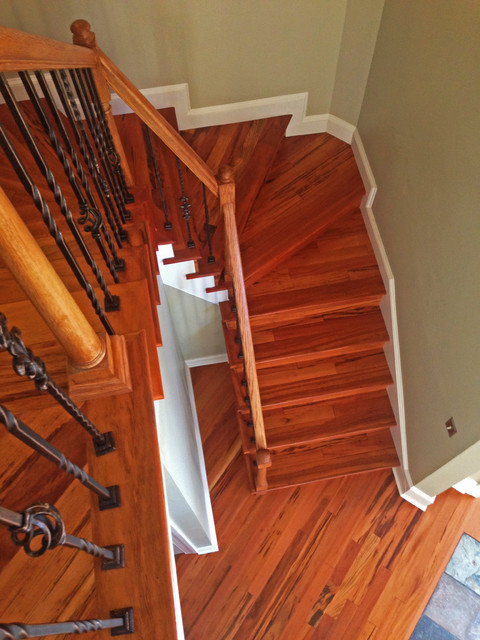 Brazilian Koa/Tigerwood Custom Stairs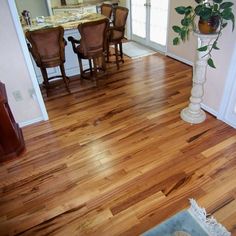 Brazilian Koa:Tigerwood Flooring 2