We found that water-popping is a technique that many flooring companies and finishers simply don't use when finishing hardwood floors.  It's one of the reasons why we stand out from the rest.  We don't consider water-popping to be an "additional step," we consider it a "necessary" one, when staining is involved.
Staining and finishing any type of hardwood is a process that requires a lot of TLC, to say the least.  Our experts take great care when performing each and every step of the finishing process.  From the first pass of our sanding equipment, to the final coat of poly, our wood floor finishers focus on every last detail to ensure a quality and stunning final product.  Our ultimate goal is providing our clients with a floor that they absolutely love.
What is Water-Popping?
Water-popping is an added step in the finishing process.  This step is applied to hardwood flooring that is going to receive a stain.  It's where a thin, even layer of misted water is applied to freshly sanded hardwood before the stain is applied.  We know it may sound crazy; the idea of actually putting water on a hardwood floor, however, we believe it to be a crucial part of the finishing process for hardwood floors that are to be stained, and not kept natural.
What the water-popping technique does to the hardwood:
– Basically, the water-popping technique re-opens the natural graining of the wood, ultimately allowing for a more evenly absorbed stain color.  Because the sanding process consists of multiple passes with different grit levels, each more fine than the one before it, the woods graining naturally closes.  This doesn't mean that staining a hardwood floor without water-popping it isn't possible; it simply means that the final product will have a more even tone, and deeper, richer color.  You'll notice that there is an incredibly drastic difference in how well hardwood absorbs the stain color when a floor is water-popped.  If you were to take one piece of wood, sand it, water-pop only half, then stain the entire piece, the difference in color is really surprising.  You'd see that the water-popped half has a deeper, darker, richer color than the half not water-popped.  Applying this technique makes a big difference when a dark stain color is desired.
When the Water-Popping step is most necessary-
This additional step is added to the finishing process when the hardwood flooring is going to receive a stain color; especially dark stain colors.  The water-popping process helps ensure your newly finished floors produce a beautiful, rich color, and most importantly, an even coverage.  If the flooring is going to be kept natural (without a stain color) the water-popping step isn't necessary.
Why we water-pop our floors:
Our experienced floor finishers have done countless sanding and refinishing projects, producing beautifully site-finished floors of all colors and sheens.  We add the water-popping step to ensure the quality of the final product.  Without water-popping the hardwood, the stain has the potential of having botchy color, due to uneven absorption.   Remember, every species of hardwood is different and unique in its own make-up.  For example, the natural graining in Oak hardwood varies greatly from the graining in Pine or Maple, and it's the responsibility of the hardwood finisher to understand the species' characteristics and how it will absorb the stain in order to guarantee a beautiful final product.   A water-popped hardwood floor drastically improves the wood's ability to absorb stain, leaving the floor with a beautifully deep, bold color.  Applying this technique is the best way to ensure a gorgeous final product, and, in doing so, ensuring our clients will love their floors.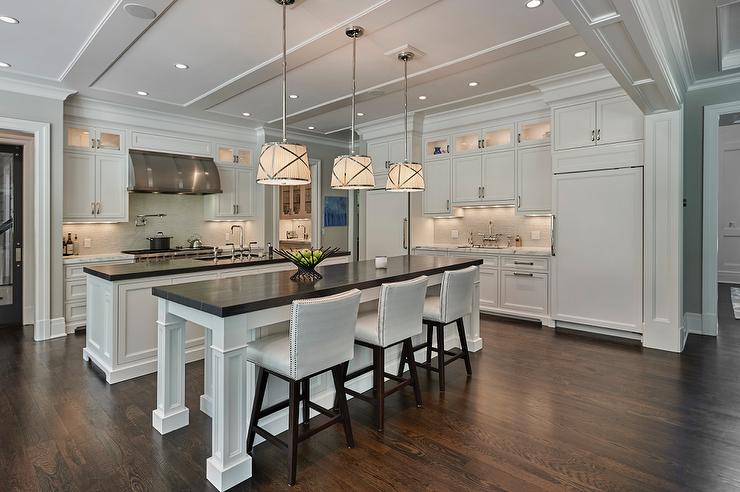 Beautiful, Dark Stained Hardwood Flooring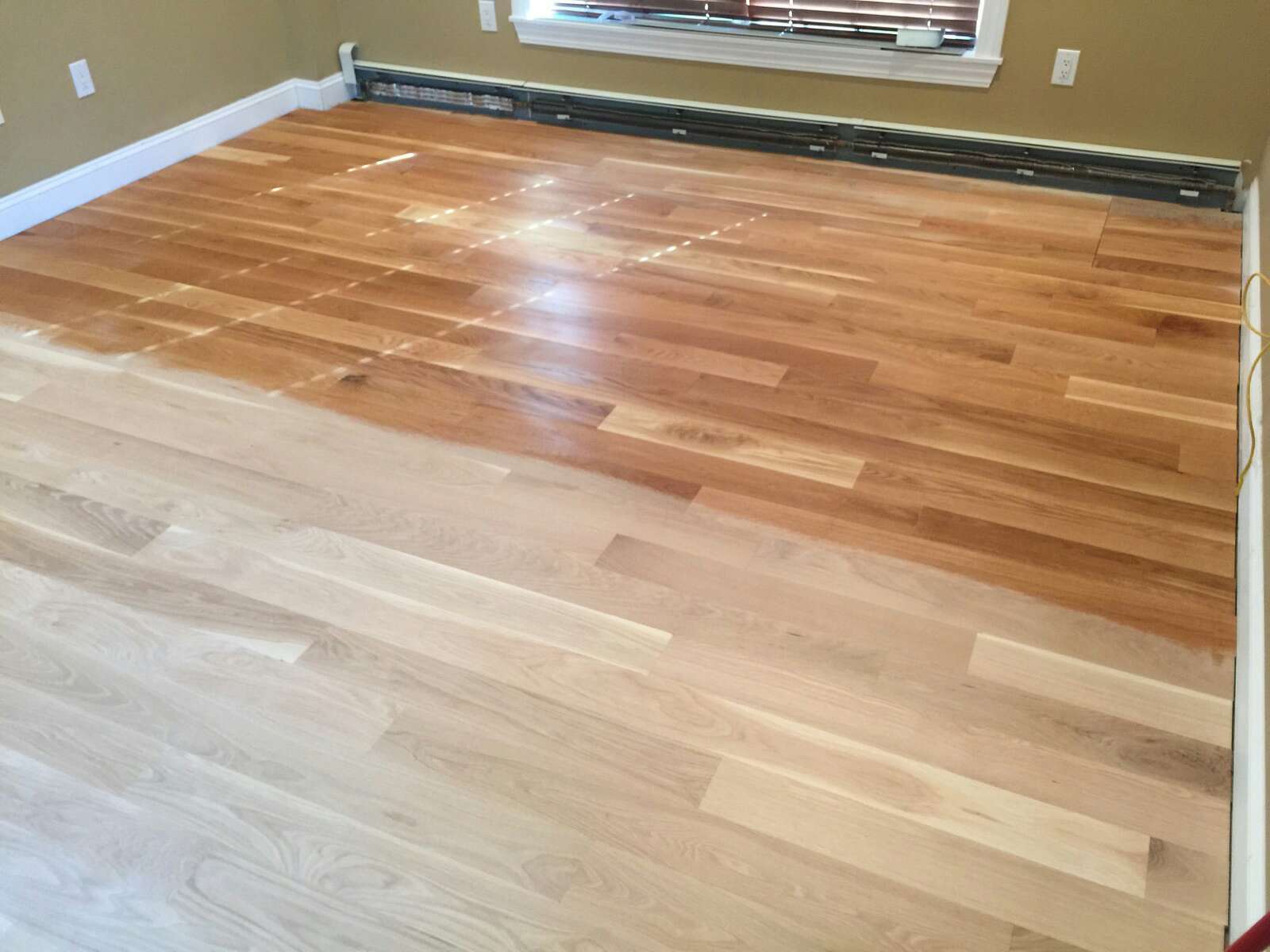 The Water-Popping Technique