Common names- Bolivian Rosewood, Patagonian Cherry, Sirari
Scientific name- Guibourtia hymenaeifolia (syn. G. chodatiana)
Origin – South America, Venezuela, Brazil, French Guyana
Janka – 2790 – 3280
There are many different hardwood species that are classified as "Rosewoods," and similar to a rose flower, they each hold their own special and unique beauty.   Tiete Rosewood is not actually a true Rosewood, which are from the "Dalbergia" genus.  It's named as a Rosewood, typically for its color, having a pinkish-brown hue and turning into a deeper red with age.
Appearance –
Tiete Rosewood flooring in a clear grade has a clean and clear appearance and overall color tone.  There isn't a whole lot of variation in this species and makes a beautiful and calm looking floor with steady color. It doesn't have a lot of bold or crazy grain lines like many of the other exotic wood species we've discussed, but it is an extremely dense and hard wood that suite just about any home.  Tiete Rosewood will naturally turn into a deeper red color with age, and it is considered to be photosensitive to sunlight, so things like area rugs will have a pretty big effect on a Tiete Rosewood floor.
Tiete Rosewood, or "Sirari" would be most appealing to a homeowner looking for a solid and stable hardwood with very clean, clear and unvarying coloring and straight, calm graining.   A Tiete Rosewood floor is a truly elegant one and can be found in many high-end applications including flooring accent borders to contrast another wood, and specialty inlays.
Characteristics –
* Very dense and stable hardwood.
* Available in solid or engineered flooring material.
* Resists dents, scratches and heavy foot traffic really well due to its high density.
* Naturally resistant to decay and insects.
* Great for custom flooring borders and inlays.
* Has a clear and appearance and consistent color throughout the planks.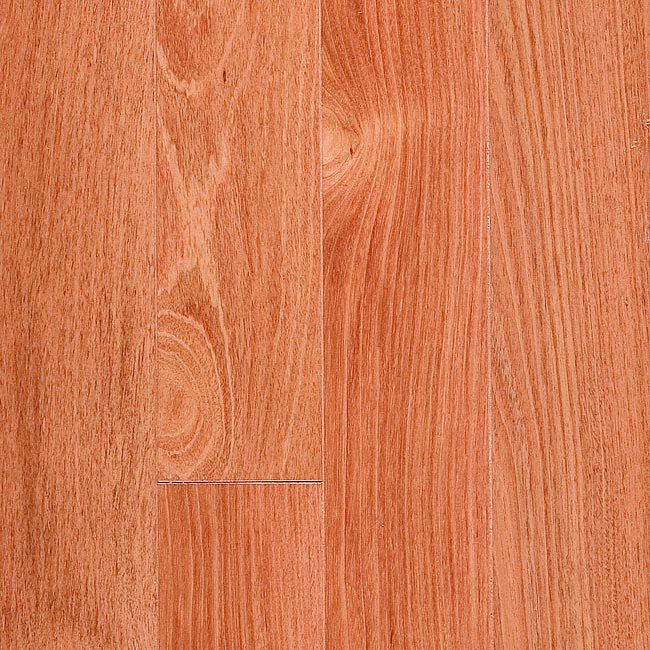 Tiete Rosewood up close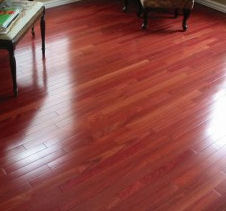 Tiete Rosewood Flooring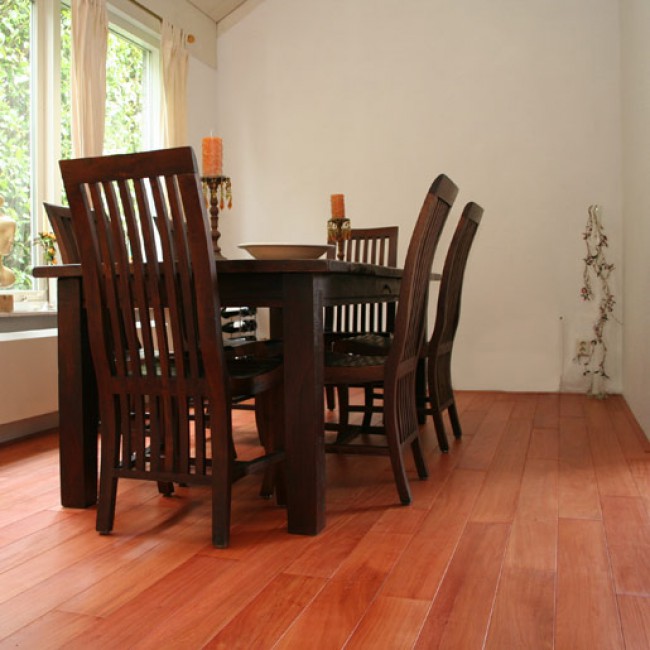 Tiete Rosewood Floorin