Installing Tile:
Where in your home it makes sense, and areas where it doesn't…
Here's a quick list of areas in your home where installing tile flooring would make sense:
Wet/high moisture areas, like :
* Basements;
* Mudrooms;
* Kitchens;
* Bathrooms;
* Entry/exit points of the home;
* Laundry rooms;
* Three-season rooms (screen porches);
* Grand Foyers
There are certain instances where installing a tile floor makes the most sense over other types of flooring.
Tile flooring comes in beautiful styles, colors, sizes, patterns and types- there's porcelain tile, which come in many different styles and even textures; ceramic tile, which is also made in a wide variety of styles and options; travertine tile, glass tile, and natural stone (to name a few).   There are so many different types of tile on the market today; you can rest assured that any look you're going for can be easily achieved!
Tile is durable, extremely scratch resistant, holds up well with high traffic conditions, and is virtually water proof.   When tile flooring is installed correctly, it should be able hold up, and last until you get tired of looking at it, basically!  That's probably the best quality of a tile floor… its durability; and that's why tile flooring is a great option for the rooms listed above.
Although installing tile is a sure bet to have a floor you don't need to worry about for a really long time, there ARE areas of the home where it's NOT such a good place to install.  Having worked in many residential homes over the years has given us perspective on how valuable a tile floor is to have a home.  People looking to sell their home, many times, have new tile installed in their basements, or to revamp their kitchen or bathrooms, while many new home-buyers want a quality floor installed that they know will last them for years and years to come.
While entryways and high traffic areas like hallways and lower-levels of your home where moisture is apparent are great places to install a tile floor, there are other areas where you may want to reconsider installing tile….(especially if you live in the Northeast) Here's an overview:
* Living Rooms
* Family Rooms
* Formal Dining Rooms
* Bedrooms
* Kids play rooms- especially young children
* Interior Steps- (not only is it dangerous to have tile on your steps BUT you aren't able to install a runner to avoid slippage without completely ruining each tread.)
Geographically speaking typically all the northern states across the country, where the weather is known to be very cold in fall and winter months, tile is not the best choice of flooring for certain rooms in the home. We have traveled nationwide and installed all types of flooring.  We can tell you from our personal, professional experience that when tile floor is installed throughout a home, it is ALWAYS a home in a warmer climate (ex. Florida, Arizona, Nevada, So. California, etc.)  If you truly desire tile flooring in, for example, your living room, you may want to consider radiant heat installed under the tile to give it warmth, because even though tile is a great and durable floor that will last; the downside is how cold it can be.  Installing radiant heat beneath the tile is a great way to have the best of both worlds…. You're super-durable tile floor, and a nice warm feel on your feet.
Tile is, probably, the most efficient type of flooring to install for warm climates because it helps keep the temperature in the home relatively cooler. It is, for this reason, why tile isn't the best choice for certain areas of a home in colder climates. Winters here in the Northern part of the USA can be brutal!  Even if we get lucky enough to have a small amount of snow, the temperature can drop well below zero. Having tile in the main living areas, bedrooms and living room can make your home feel colder; even with your heat blasting.  Also, another reason to steer clear of tile flooring in the rooms listed above is that it DEVALUES your home. Yes, if you're planning on selling your home at some point, most potential buyers will NOT want tile in these rooms thus resulting in a lower offer to offset the cost to replace this flooring OR your home will stay on the market for a longer period of time waiting for the right buyer.
To sum it up…
Tile flooring is really great to have in areas of your home where it "makes sense," but installing tile in areas where it could have a negative effect isn't recommended.  Because tile is so durable, the process and cost to replace it with a different material can be really time consuming and not to mention, expensive.  So if you're not planning on living in your home forever, really take into consideration, the area of your home you're thinking about installing tile in.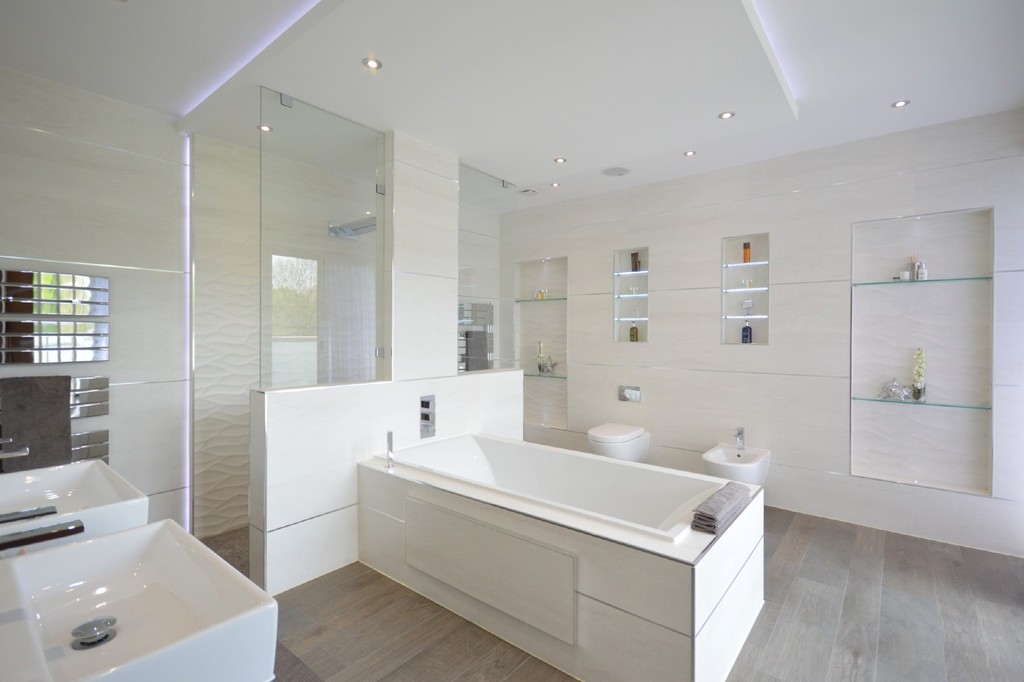 Wood-look grey tile planks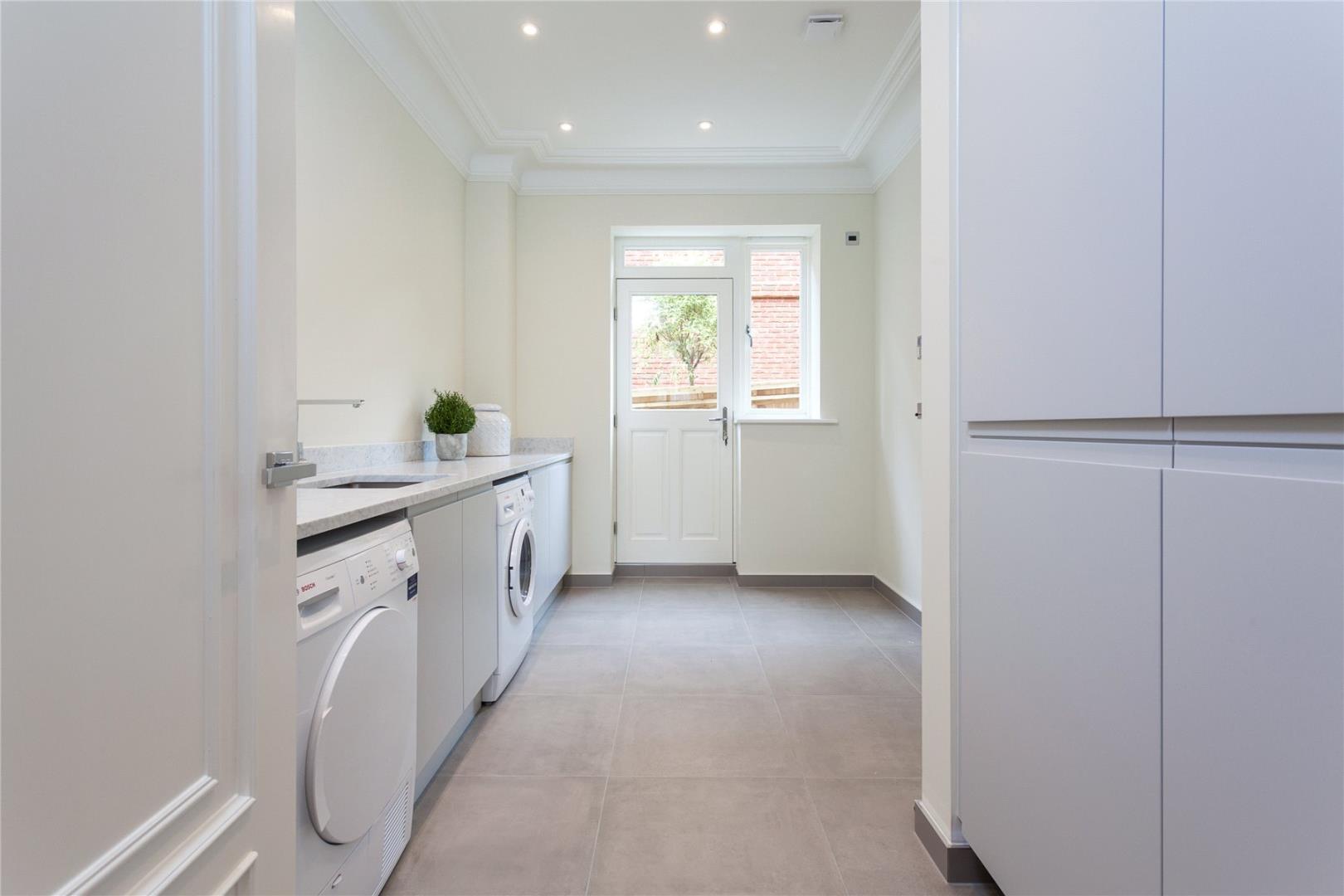 Large format tile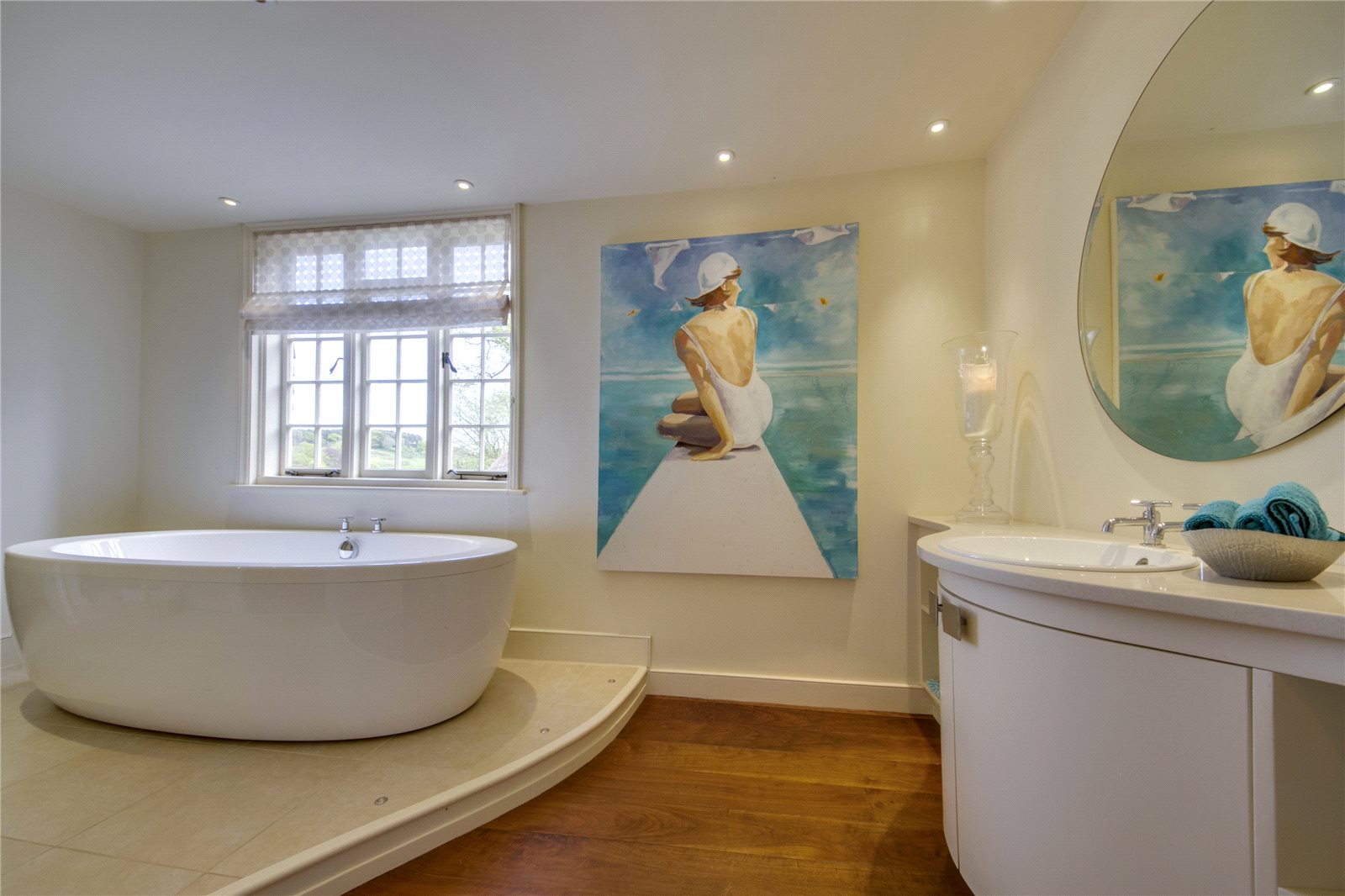 Tile platform under the tub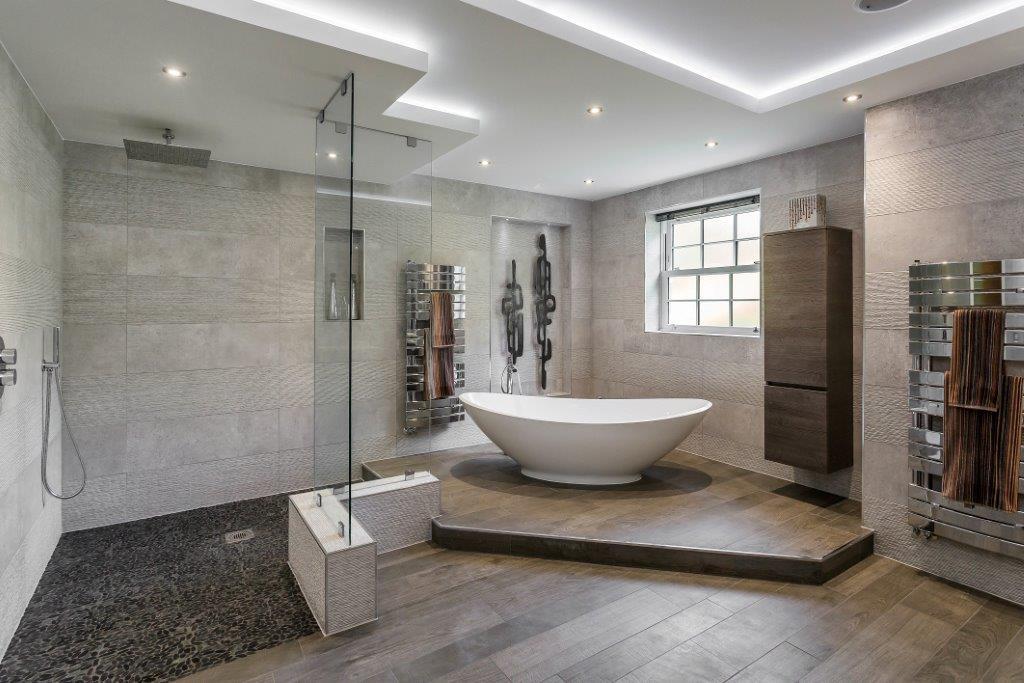 Wood-Look Tile


Custom Natural Stone Installation throughout the entryway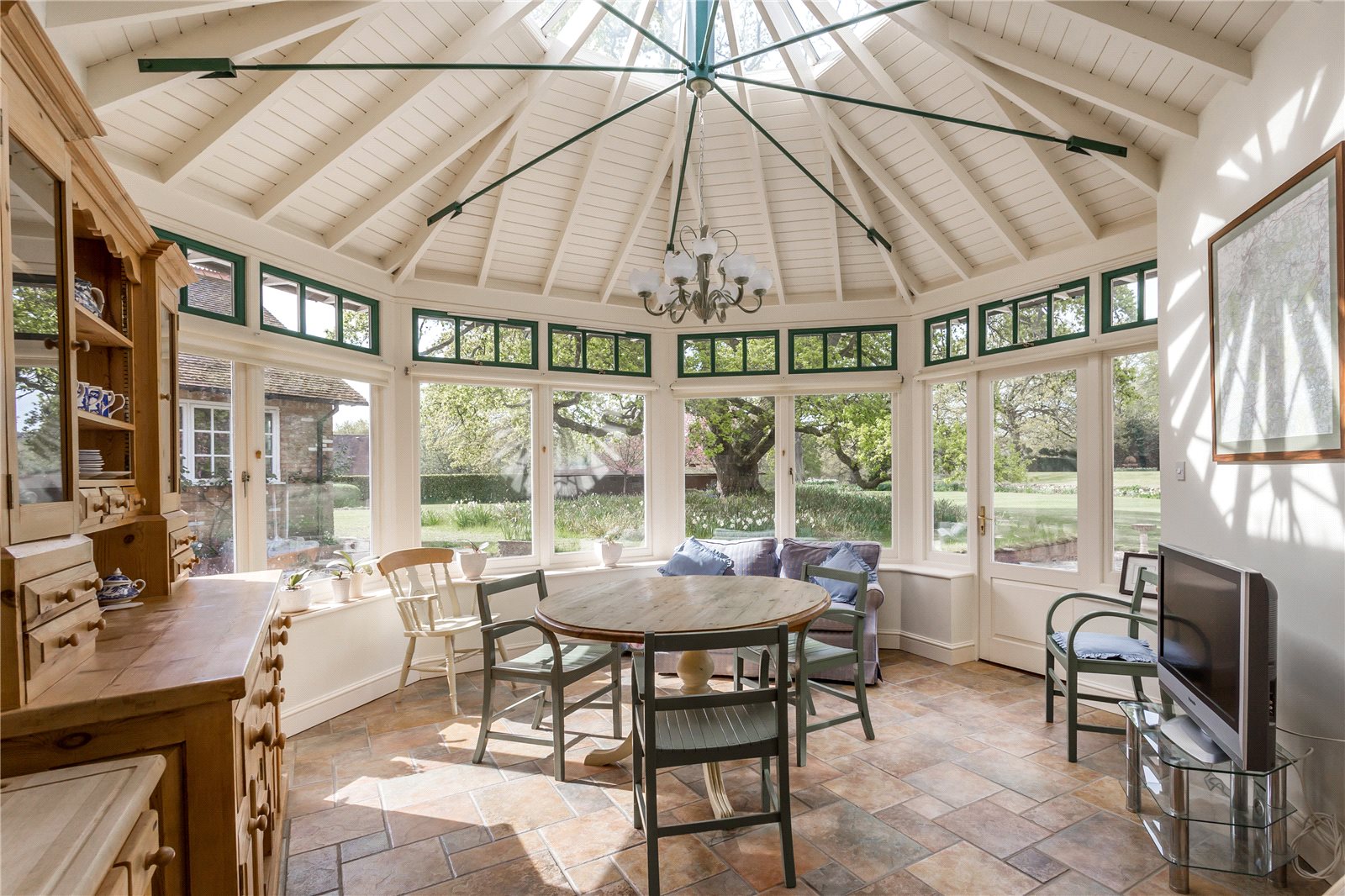 Tile Flooring-Breakfast nook and Kitchen