Choosing your floors layout pattern is a very important step in planning your renovation/remodel.  It has an unknowingly huge impact on how big the space can appear, as well as influencing the overall flow of your home.  You may be very surprised at how different a room can look, simply by changing the direction the flooring is laid.
When considering solid hardwood flooring installation layouts, there are a few different options.  From classic straight strip flooring to eccentric mosaic parquet designs, we want to provide you with the floor you've always dreamed of, while guiding you to something that works the best in your particular space.  Here's an overview –
Straight Lay-
This layout option is, by far, the most popular for solid hardwood installation today.  In general, if you've decided on hardwood flooring, the normal notion is of long straight lines.  Now you have to decide if it's going to be parallel or perpendicular with the rooms' doorway.  You'll find that it's a common recommendation to install hardwood flooring perpendicular to the doorway, allowing the lines of the flooring to "invite you" into the space.  However, on many occasions, the size and shape of the particular room/space that is to receive the hardwood flooring, simply will flow better and look bigger with the flooring running parallel to the doorway.   Whether you choose a narrow strip floor or a custom wide plank, you can't go wrong with choosing a straight-lay installation.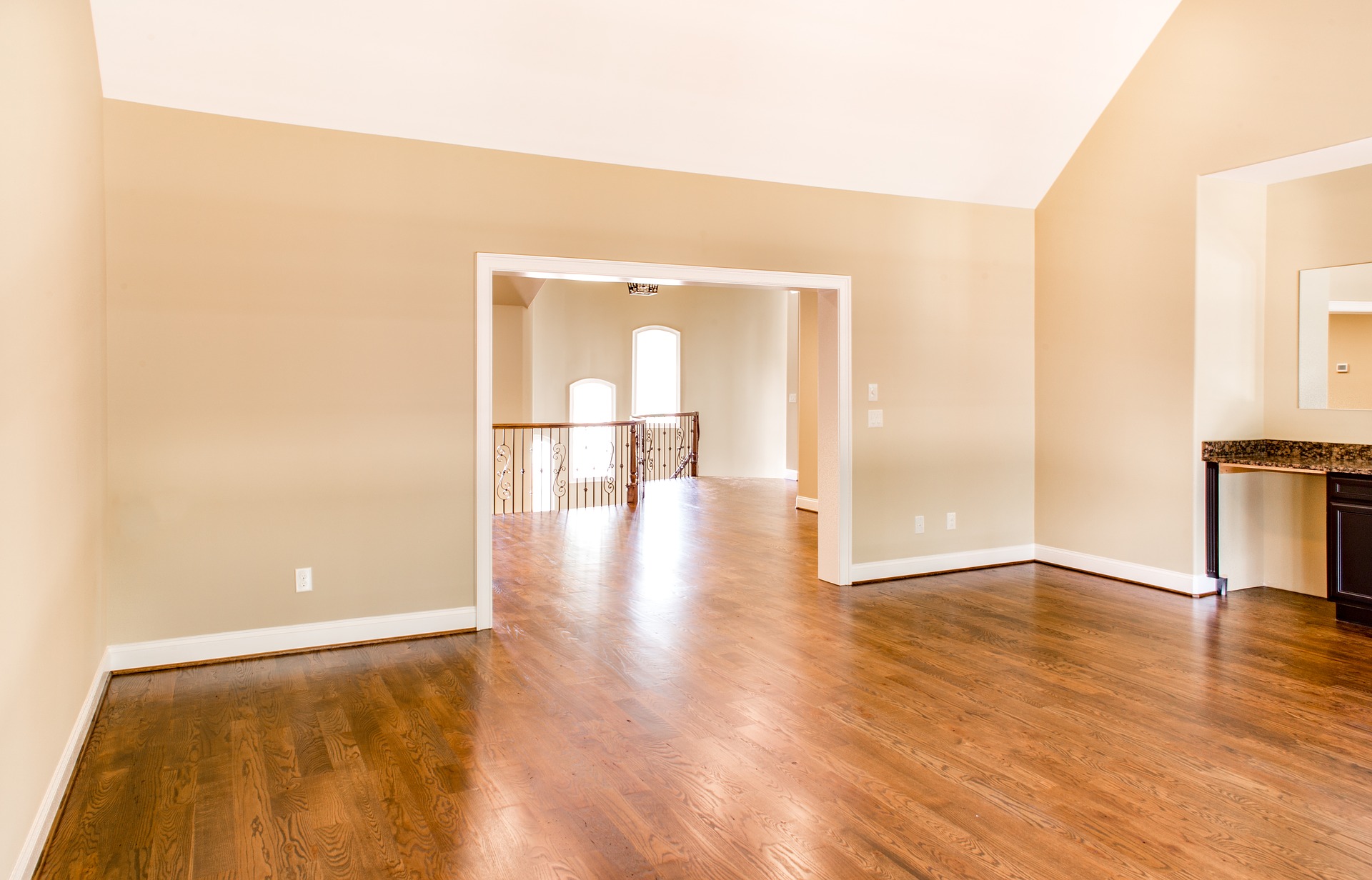 Solid Red Oak – Straight Lay installation
Random Width Pattern-
Hardwood flooring with random widths allows you to choose the ratio of narrow boards to wide planks.  These floors are highly customizable and can offer a more rustic look and an old-world feel.  Blending wide planks with more narrow strip flooring is a truly couture floor; no two floors will be exactly the same.  The Random width floor has been growing in recent popularity due to the rise of installing reclaimed hardwood floors.  Having a random width allows the mill to have less waste, utilizing more of the reclaimed wood material into different sized planks.  Choosing to install a random width hardwood floor will surely make your home stand out.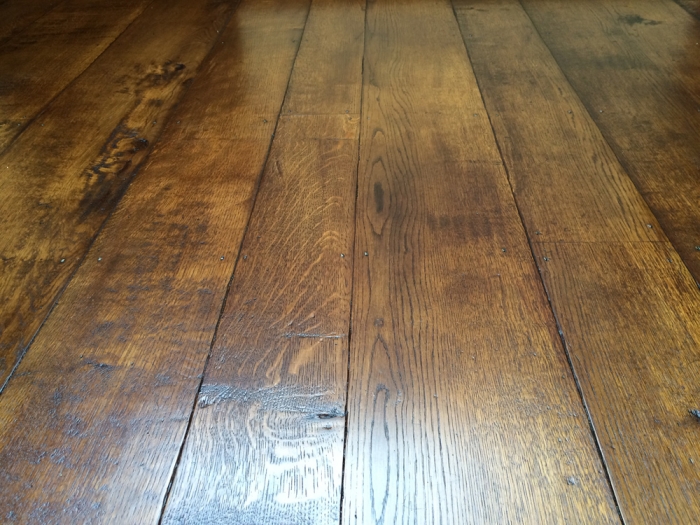 Mixed Width Solid Hardwood flooring
Diagonal Lay-
Installing hardwood flooring in a diagonal direction, believe it or not, used to be "the norm" for households.  Today, the new "norm" is laying the flooring straight, along the length of the room.  Installing hardwood flooring on a diagonal works best in large spaces and on a grander scale.  Even though a 45 degree angle is used most often, that doesn't make it the only option.  Some homeowners decide to have their wood flooring installed on as little as a 10 degree angle.   Choosing a slight angle to install your hardwood flooring can help with the skewed lines of walls that aren't square to one another (which is more common than not), and eliminates that angled piece of flooring you often find at the end of a room.  Installing on a diagonal helps give the allusion of straighter walls because there are no flooring seams that are supposed to be perfectly parallel to them.  Diagonally laid flooring is also a beautiful option for inlays and can serve as a decorative focal point in any space.
Parquet Floors' most popular patterns – 
Parquet flooring is wood flooring made into geometrical shapes, installed in a repeating pattern.  The most popular parquet floor pattern of all time is said to be the Herringbone pattern.  The second, becoming more and more popular in recent years because of it's straighter lines, and modern appeal is the Chevron pattern.
Herringbone Pattern-
Herringbone is a pattern of parquet, created by alternating rows of wood flooring.  The center line looks like a zig-zag with the ends of the equal sized pieces overlapping one after the other.  The Herringbone pattern originated all the way back in the Roman Empire, when they discovered the stability benefits of laying their brick roads in this pattern.  50,000 miles of roads were laid in this brick-interlocking pattern starting around 500BC.  Although the Herringbone pattern itself, was used both on the exterior and interiors of homes, it wasn't until the 16th Century that it was used as an interior flooring pattern.  Some of the earliest Herringbone wood floors can be dated back to the 16th Century in France, and were for the home of the Royal Family.  The pattern has come a long way from those brick roads leading to Rome; there are so many different design aspects that are possible with this gorgeous parquet flooring pattern.  Today, people experiment with alternating different colored planks, even random bursts of a bright bold color somewhere in the mix.  With wood floors, the colors are really limitless, and with a pattern as stylish as Herringbone, the possibilities are only limited to the imagination.  Herringbone flooring on a small or large scale, brings a magnificent design element; it's timeless, classic and beautifully chic.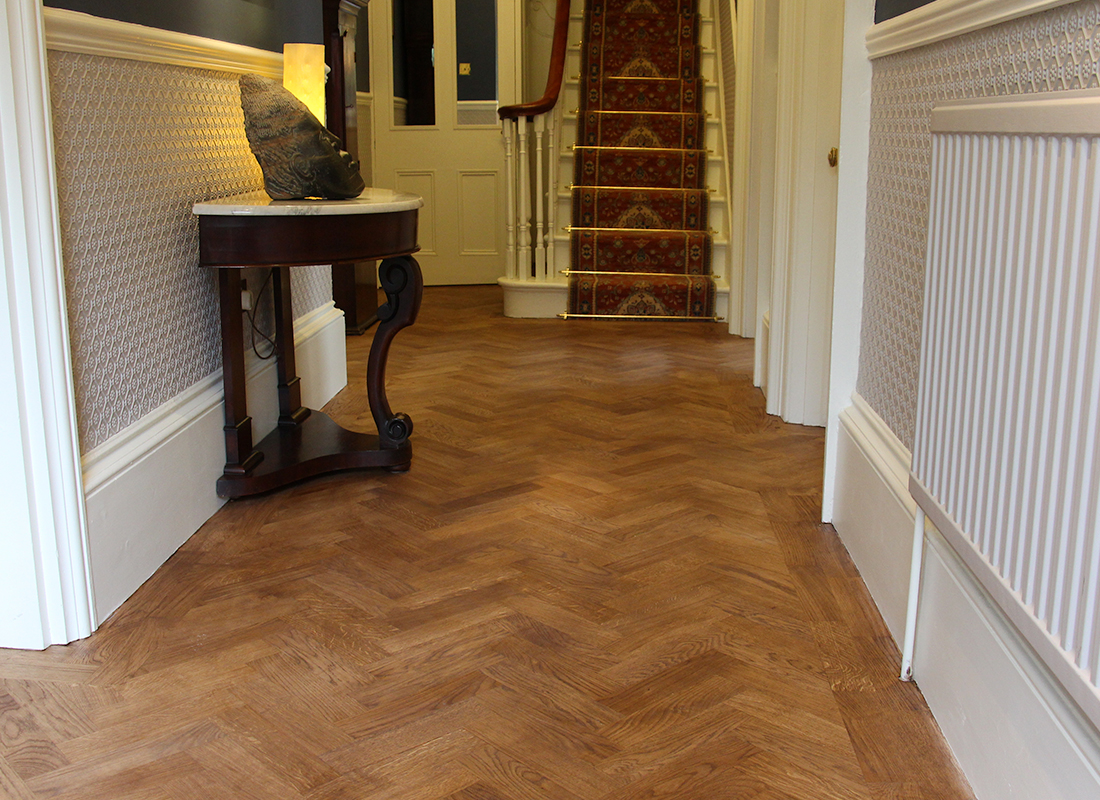 Herringbone parquet entry
Chevron Pattern
Chevron, similar to the Herringbone pattern, is also made up of equally sized wood flooring and laid on an angle.  The difference between the two patterns is where the boards meet in the middle.  While the Herringbone pieces are perfect rectangular shapes that overlap one another (creating the zig-zag look), the Chevron pieces have angles on the ends that meet perfectly next to their adjoining row, creating a straight line instead of a zig-zag in the center.  The Chevron pattern is increasing in popularity lately due to it's modern look with long, clean, straight lines.   Both the Herringbone and Chevron pattern of parquet flooring have been used in homes of royalty, palaces, castles, and swept across Europe during the Renaissance era.  The palace at Versailles is known to have only 1 room that doesn't have it's now-famous "parquet de Versailles" which is a square parquet that is custom for the palace; this one room has the Chevron pattern of parquet flooring instead.
Choosing to install a beautiful Chevron pattern anywhere in your home, whether it be a small inlay, or on a large scale throughout, is certainly something that will turn heads, and add a touch of grandeur and unique style.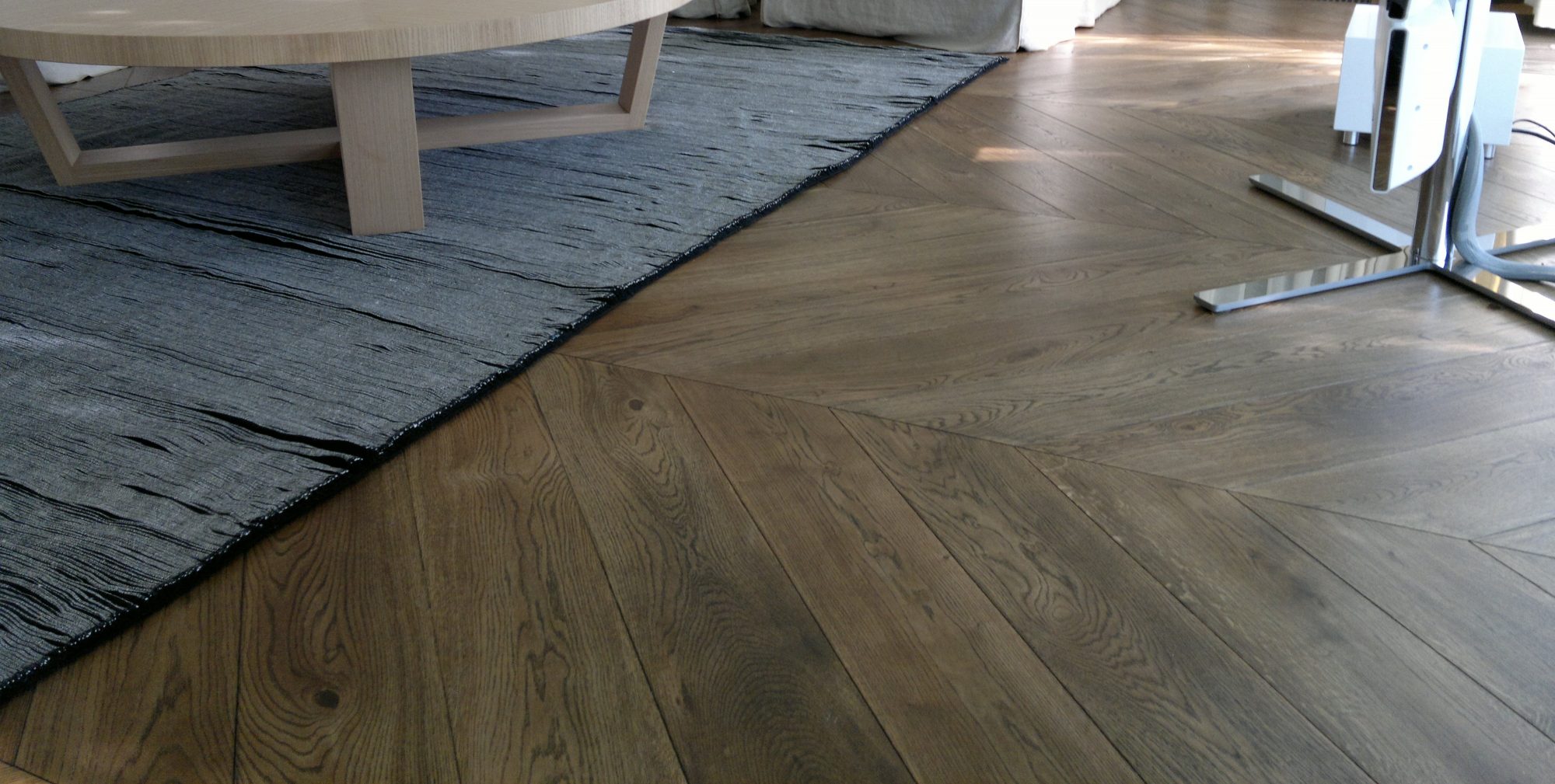 Chevron pattern
Floor joist direction –
Most modern homes are built using floor joist systems which are wooden beams that attach to the homes' framing beams, with a plywood subfloor on top.  Because every home settles to some degree, and the building materials are typically wood, you can expect movement.  Keeping that in mind, it's always recommended to install solid hardwood flooring in the opposite direction that the joists are laid to give your flooring added stability.  If your wood flooring is laid in the same direction as the homes' joists, you can expect the flooring to settle, sag and even separate over time.
If you're dead set on installing your flooring in the same direction as your joists are running, adding an additional layer of plywood perpendicular to your existing plywood subfloor will give you that option.  The extra layer added to your subfloor will successfully give your new hardwood flooring all the support it will need, and the freedom of choosing to lay the flooring in any direction you'd like.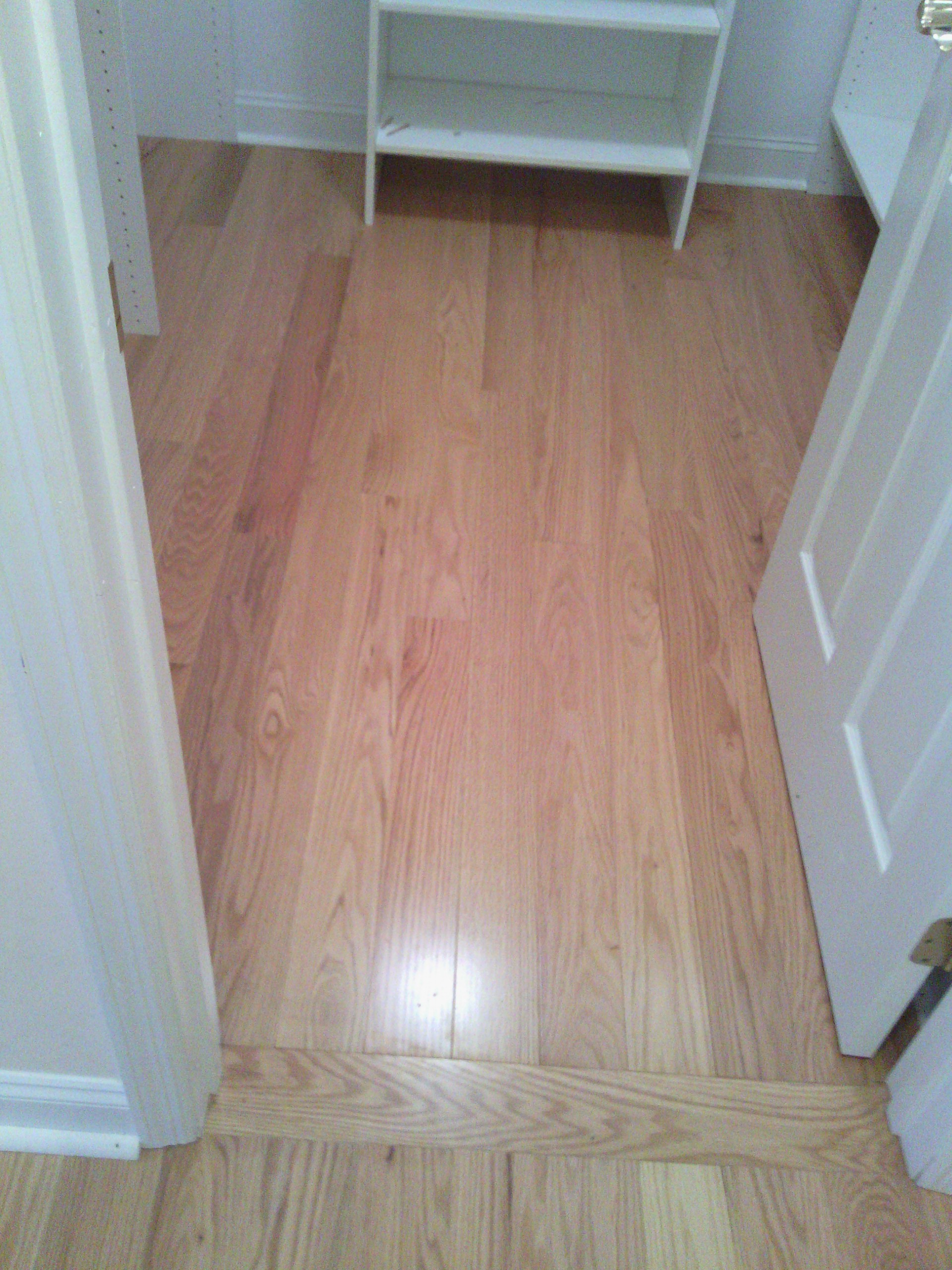 Pre-finished Red Oak hardwood flooring- flush transition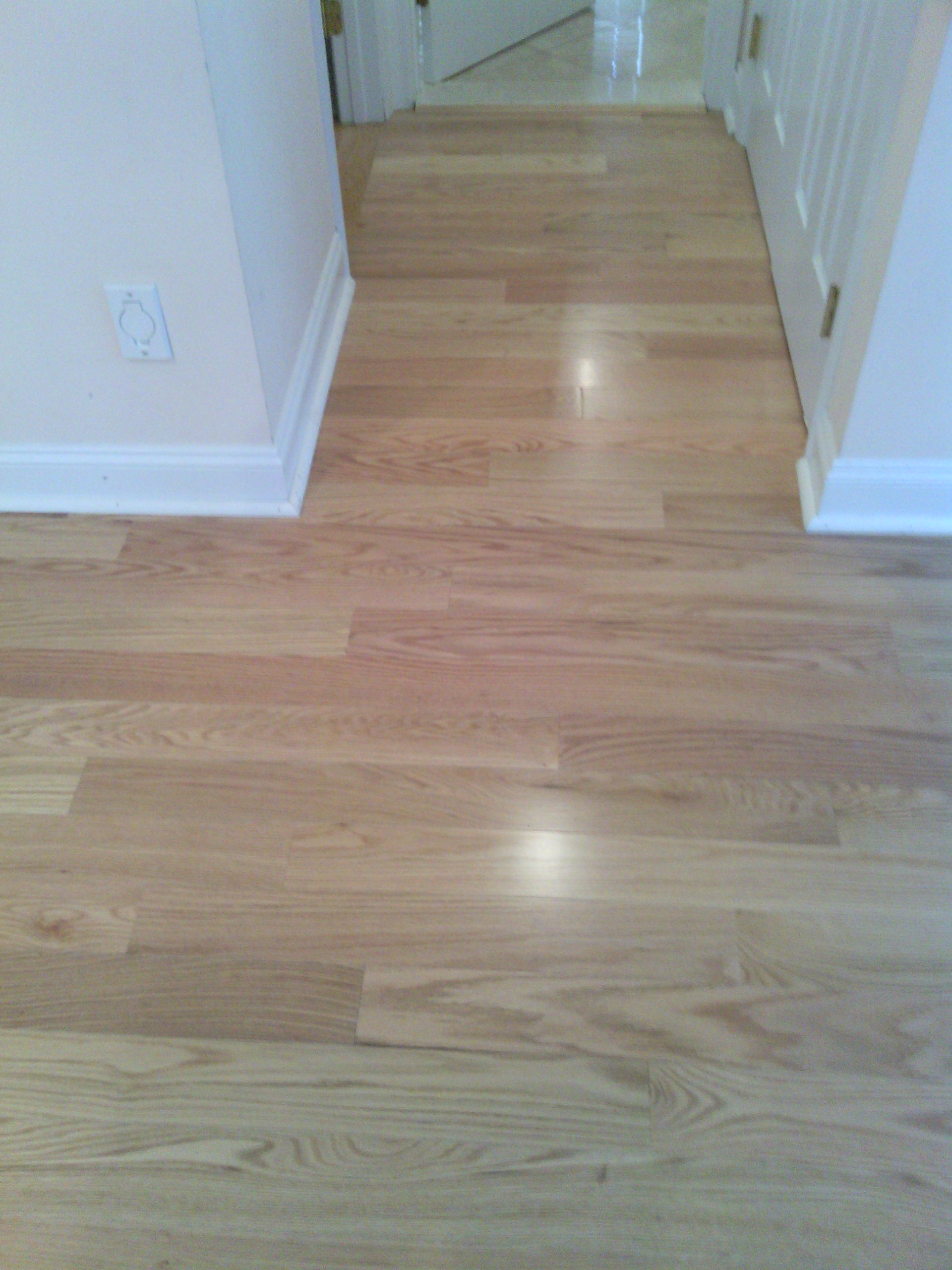 Pre-finished Red Oak Hardwood flooring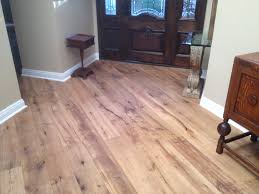 Diagonal installation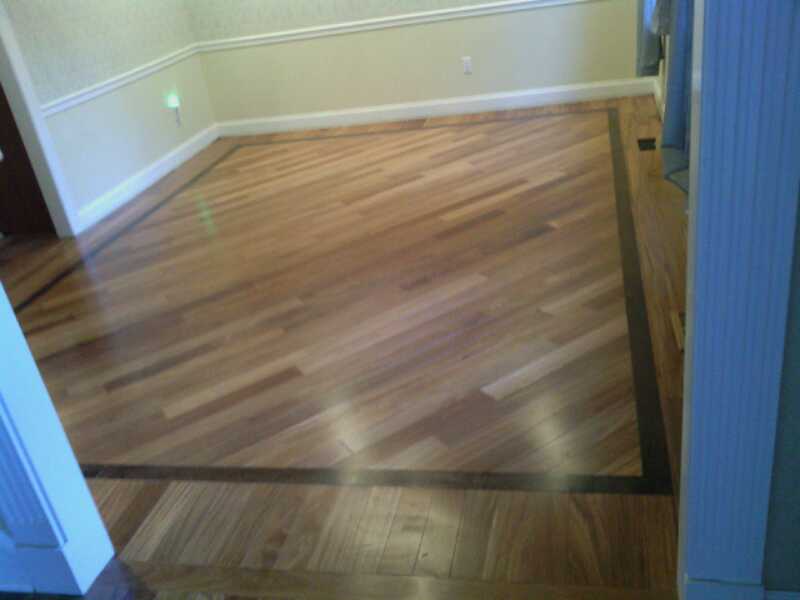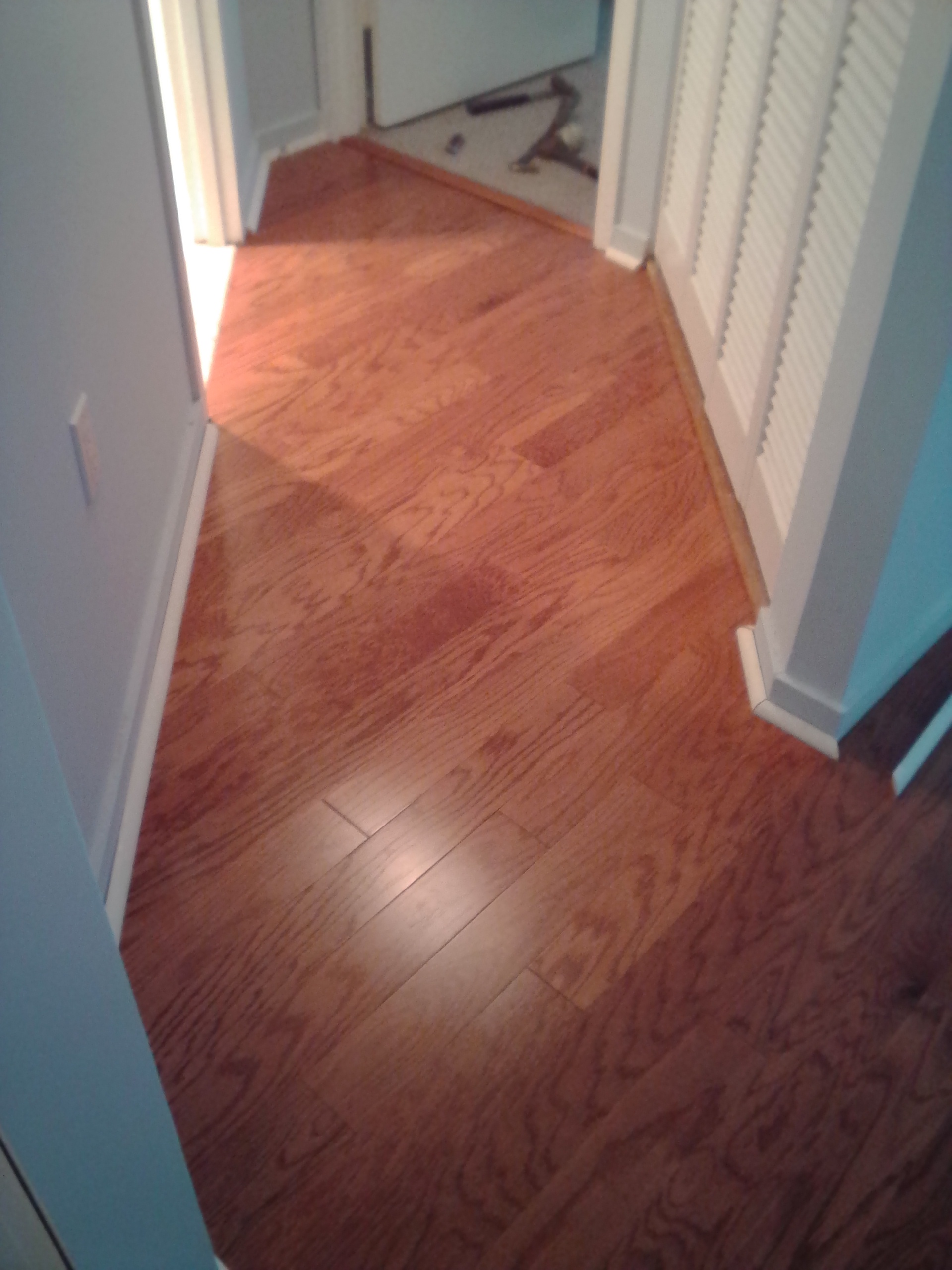 Diagonal hallway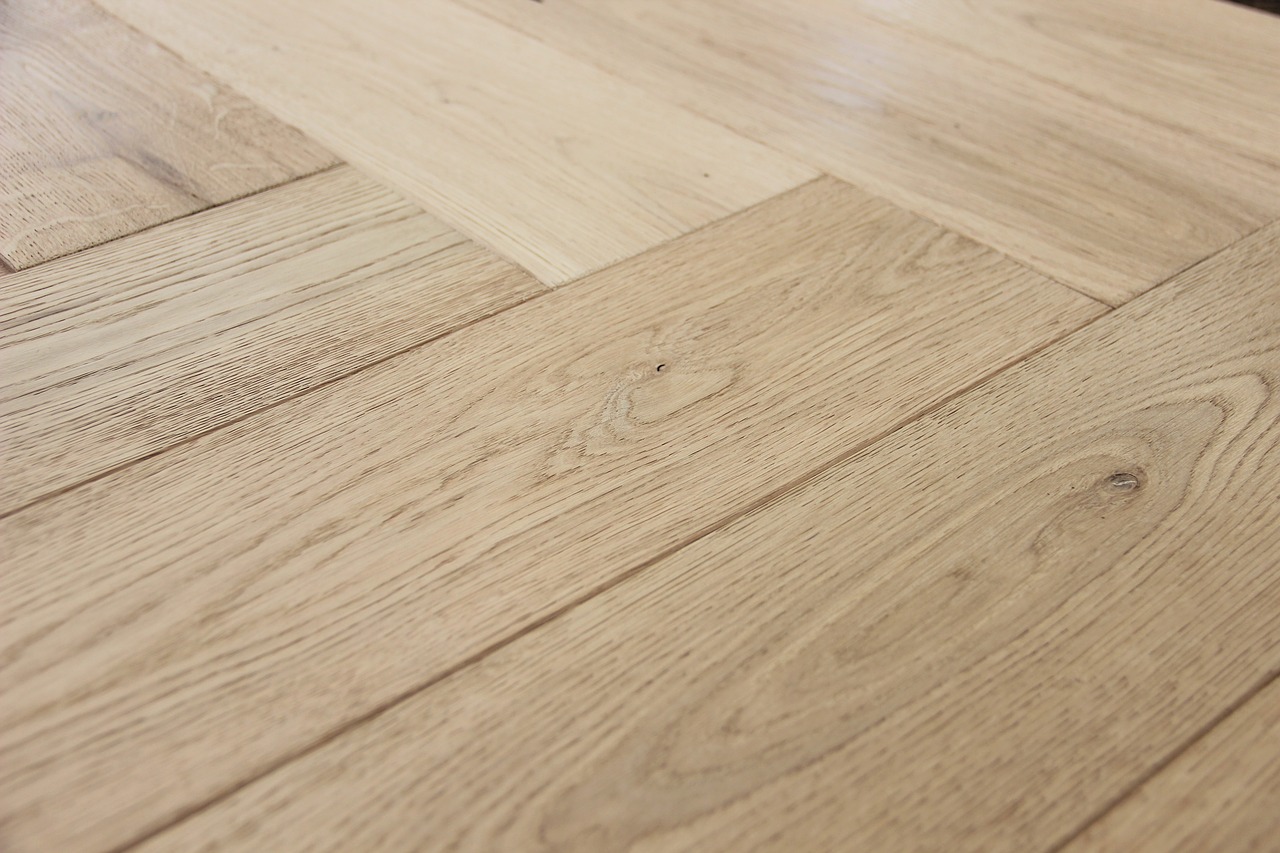 Herringbone Pattern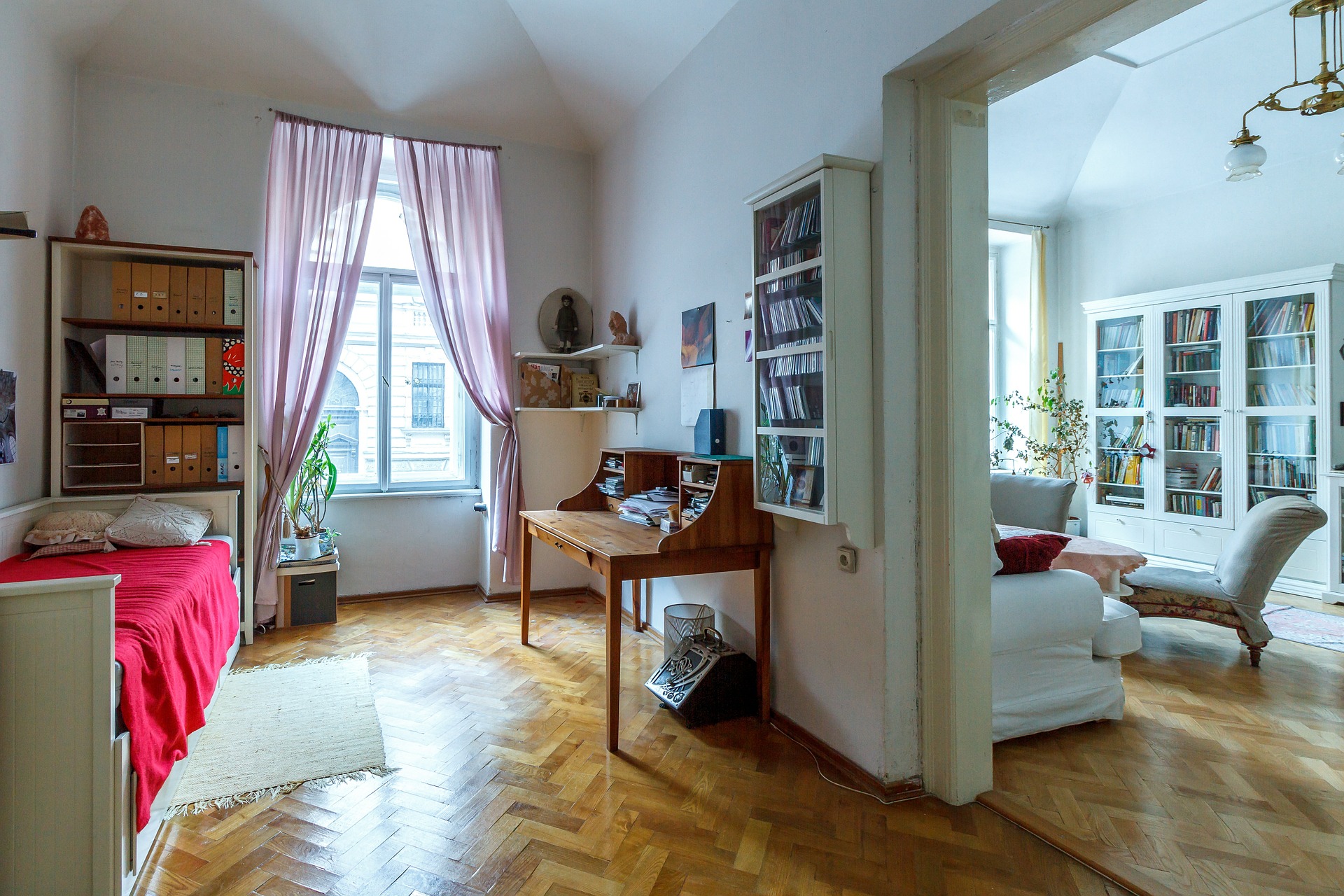 Herringbone parquet flooring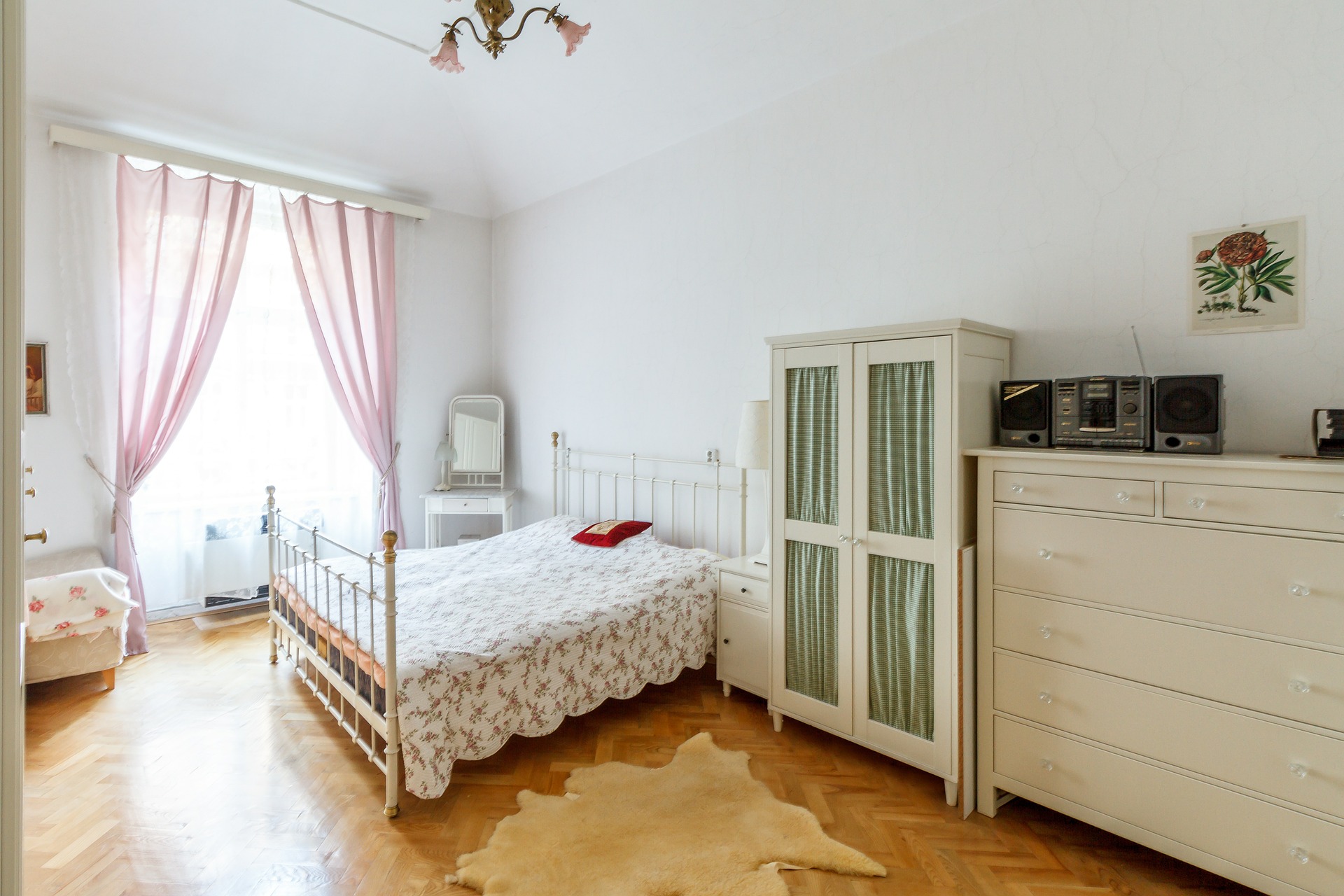 Herringbone parquet flooring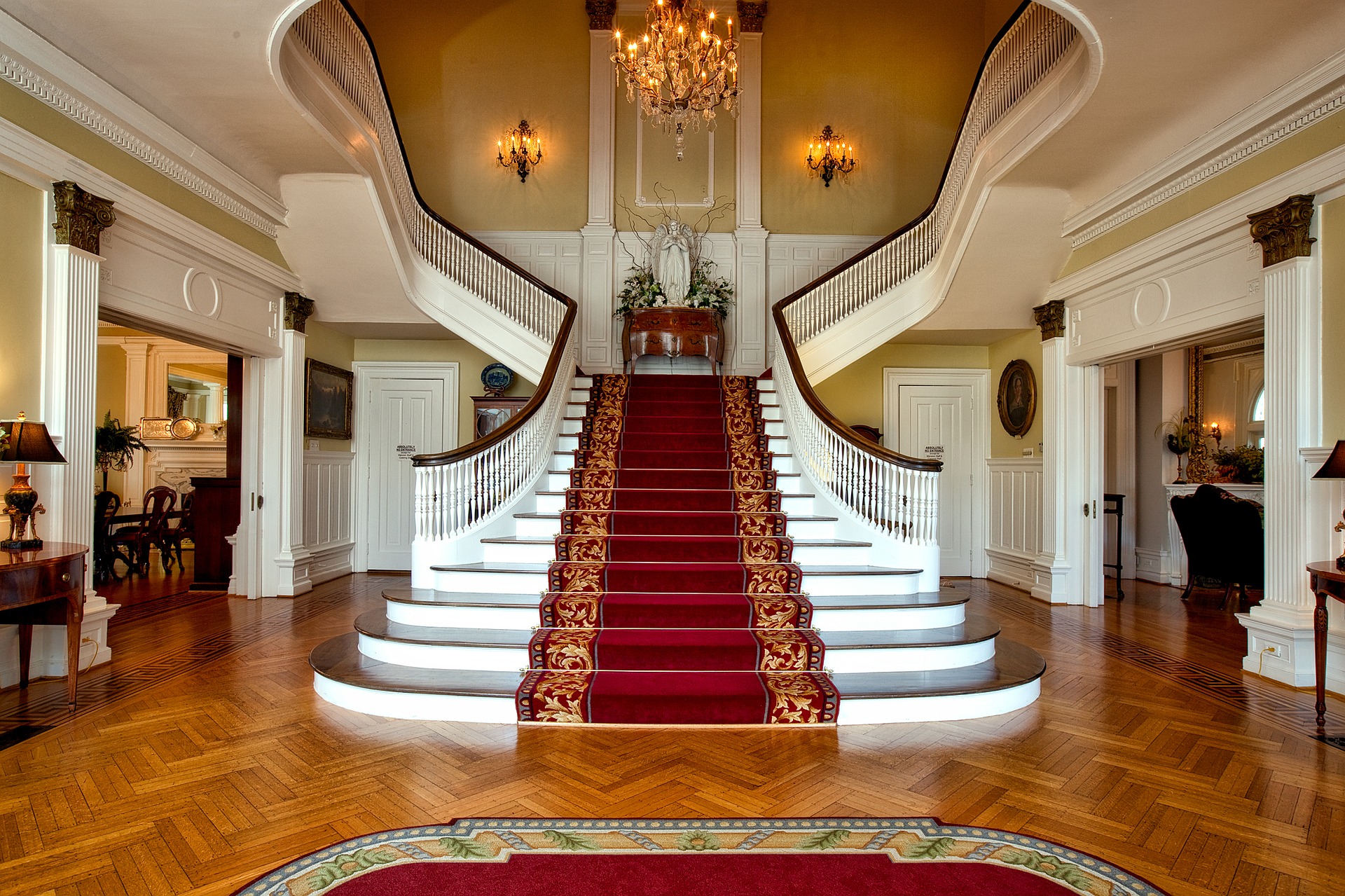 Herringbone – Governors mansion, Montgomery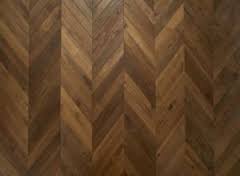 Chevron pattern