Exotic Species Series- Canarywood
Also known as "Tarara Amarilla"

Origin – South America, mainly Brazil and Bolivia

Botanical name – Centrolobium Spp

Janka Rating – Between 1860-2200 (depending on its origin)
Canarywood has some of the most brilliant sheen and color scheme of any hardwood you may ever see.
It is also one of the species that many people don't even know exist, making it even more intriguing.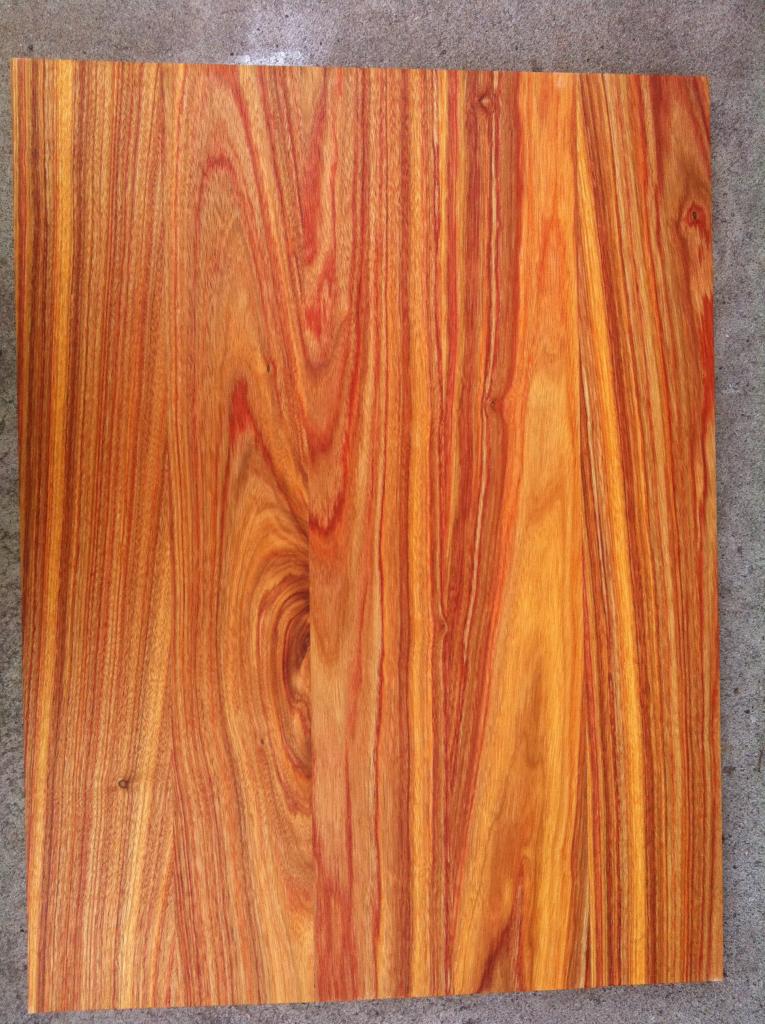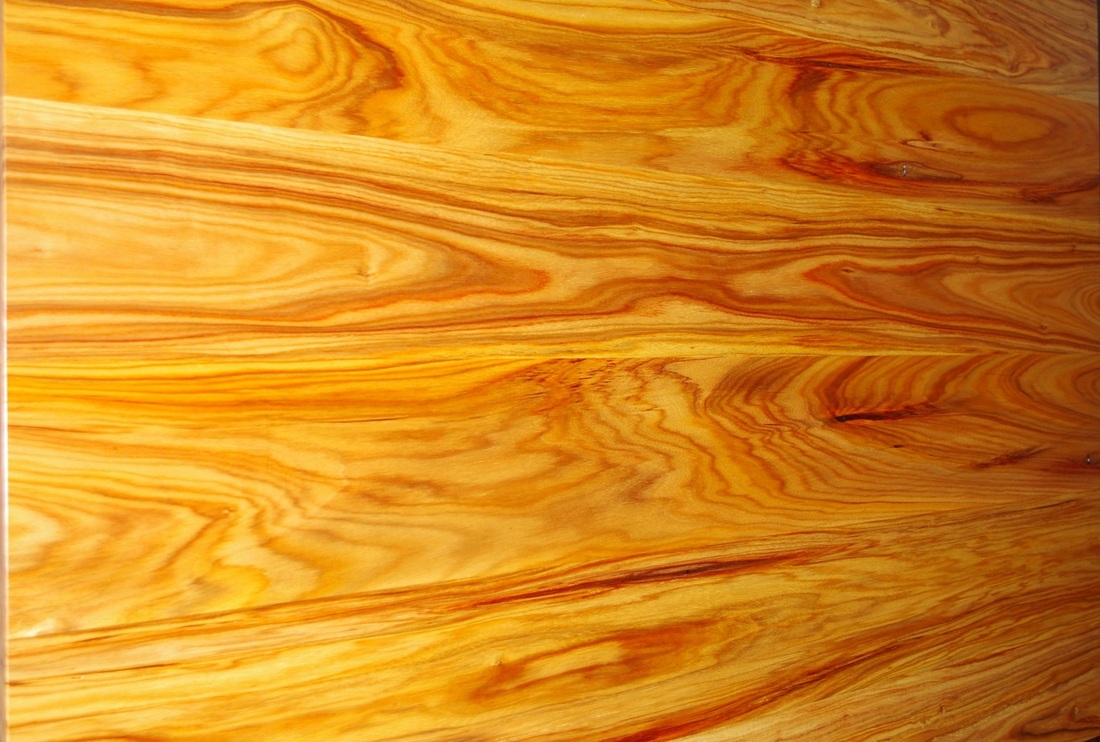 Canarywood/Tarara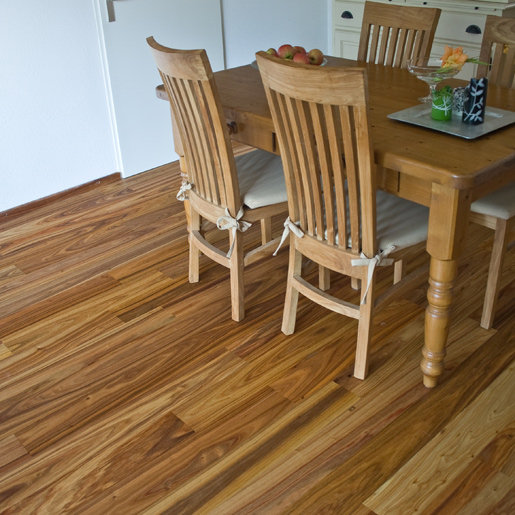 Canarywood Flooring
Visually, this stunning hardwood has beautiful yellow, gold, orange and reddish-brown tones.  Its graining is mainly straight, but also has beautiful flowing waves throughout.  It's really the natural luster and sheen that this wood has, that makes it so gorgeous.  Canarywood is used to make just about anything you'd like to be visually appealing; such as custom cabinetry and wood-work including fine furniture and even musical instruments.  Most people don't know that Canarywood is available for flooring applications in both engineered and even solid flooring.  With a Janka rating between 1860 and 2200, this remarkable exotic wood is harder than domestic Oak, Ash and even Maple, making it very suitable for flooring applications.  Choosing to install this unique exotic hardwood would brighten up any home, and not to mention, be a great conversation starter when entertaining guests!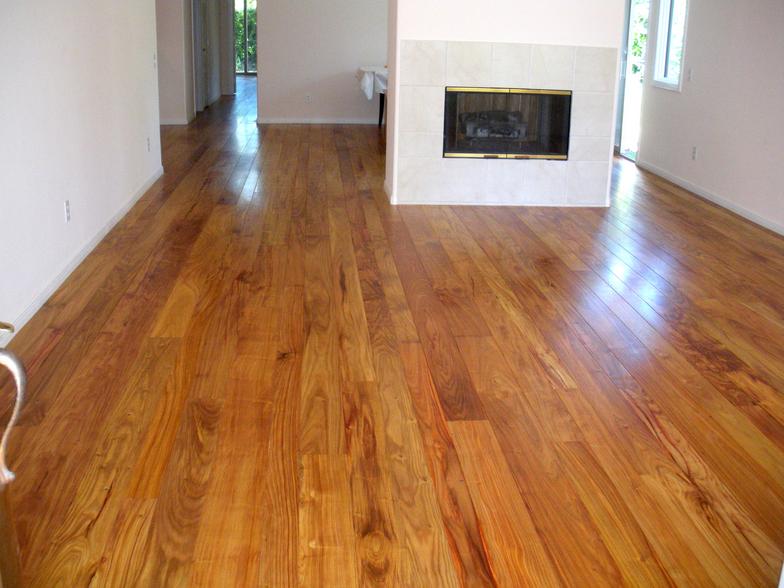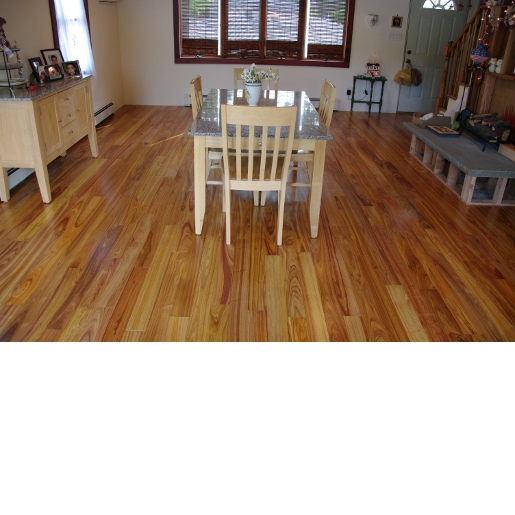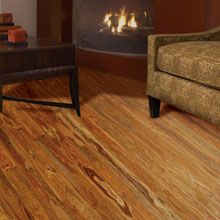 Canarywood is known to adapt very well to being kiln dried and having very little shrinkage/movement once installed as flooring, meaning this beautiful wood will continue looking great for years to come.  It also holds up really well to sunlight, only slightly darkening in color over time, and keeping its gorgeous luster.  This hardwood species is an all-time favorite for many wood enthusiasts, and with great reason.  Canarywood has truly unique grain-colors that are unlike any other wood species.  While the outer sapwood is consistently bold yellows and gold-toned oranges, it's graining in the trees heartwood can be many different colors, from reds to purple, even blue and black.  Some refer to this wood as being similar to a rainbow, with all its color, yet somehow, the natural luster and sheen tie its appearance together creating a truly stunning floor.
So if you're looking for a one of a kind floor, and aren't afraid of a splash of color in your home, Canarywood just might be the species for you.   It's a dense and durable hardwood that looks unlike any other and will bring dramatic elegance into any home.  It was in the early 1900's where the United States first stared seeing Canarywood advertised in "The Timber Trades Journal."  It was listed among other species like Teak and Mahogany as "Foreign Wood."  Many people, even back then, were looking for something different, something strange and unique from a foreign land.  When trade became easier from one continent to the next, Canarywood, along with many other exotic species, became increasingly popular to work with.  Although in the 1900's, there weren't reported cases of Cararywood being used as flooring, the wood was still very popular for artistic interior applications.  Today, many people are searching for their "couture floor," and look toward different stain colors or patterns.  Choosing a species of exotic hardwood gives you a truly unique floor without the use of any stain colors at all.  Every Canarywood tree is different, and the graining is wild and natural; that is the beauty of exotic hardwood, and is why we'll always be searching for the next new and unusual species to liven up our homes.